Alumni Council
Alumni Council Chair's Welcome

Once you graduate, you automatically join over 48,000 Alumni of DCU, our University. The Alumni Council exists to inspire alumni to remain involved with DCU, whether that's through mentoring current students, supporting some of the many initiatives on campus or simply coming along to meet your fellow classmates at an event.
As Chair of the Alumni Council, I wish you a warm welcome and very much look forward to meeting you in the near future at some of these events. Please do let us know if you have any thoughts about how the Council may serve the Alumni that they represent, by emailing alumni@dcu.ie with your suggestions.


Gay White
DCU Alumni Council Chair
(BA in Humanities, Oscail, 2001)
Members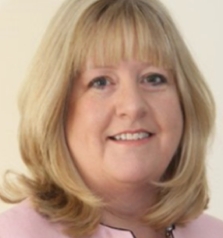 Alumni Council Chair Gay White from DCU in 2001 with a BA in Humanities, which she completed as a part time student through Oscail. She then continued her studies with an MSc in Organisational Psychology, by distance learning through Birkbeck, University of London. She joined the Alumni Council in 2010 and became Chair of the Alumni Council in 2012.
Gay is a member of the DCU Leadership Circle and has taken part in the DCU Mentorship Programme over the past few years. An Association for Coaching accredited coach, Gay is a Business and Executive Coach. Her background is in Financial Services, having spent many years in First Active in a variety of roles in the core business before moving into Learning and Development where she took a leading role in a number of initiatives. In 2006, she left the bank to set up her own consultancy business, providing HR consultancy services to a range of clients in the public and private sectors, both in Ireland and the UK. A Registered Occupational Psychologist, Gay is now Head of Human Resources at the Institute of Bankers.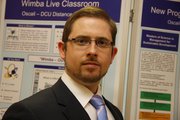 James Brunton graduated from DCU in 2009 with a PhD in Social/Organisational Psychology. James joined the DCU Alumni Council in 2014. He is currently Programme Chair for the Online Distance Education Humanities programmes delivered by the Open Education Unit, which is part of DCU's National Institute for Digital Learning (NIDL). He has previously worked in Dublin Business School as a lecturer and Programme Leader on two Social Science degree programmes. James is a committee member of the Psychological Society of Ireland's (PSI) Division of Teachers and Researchers in Psychology. James has acted as a mentor to DCU students through the DCU Mentorship Programme. He also holds a BA in Applied Psychology from University College Cork.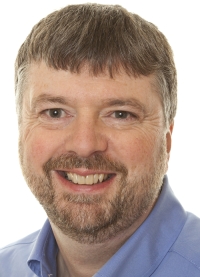 Peter Smyth graduated from DCU with a Bachelor of Electronic Engineering in 1985. He spent some time as a Design Engineer for Hyster in Dublin before kicking off a long career in technology business by joining Ashling Microsystems as a Product Manager in Limerick and later as UK Sales Manager based in London. In 1989 Peter moved to Portland Oregon as Western US Sales Manager for Taiwanese firm Microtek International. He later established their European HQ in Munich, Germany. Peter returned to Ireland in 1994 to join SSD, which later became Nasdaq-listed Ceva and held positions there as VP Sales, VP Product Marketing and VP Business Development up to 2003. In 2004 he founded venture-backed semiconductor company RedMere, for whom he is Chairman. In 2012 RedMere merged with Fresco and launched on the Toronto TSX Venture exchange in Feb 2013.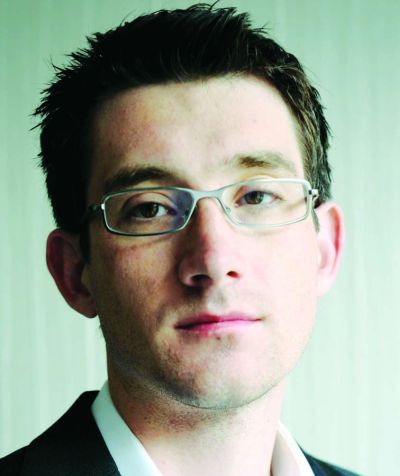 Ian Kehoe Ian Kehoe graduated from DCU with a BA in Journalism in 2003 and is currently Assistant Editor of the Sunday Business Post. Ian joined the Alumni Council in 2011.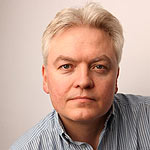 Jim Moore graduated from DCU in 1990 with a BEng in Electronic Engineering. He joined the DCU Alumni Council in 2007 and became the Chair of the Alumni Council in January 2009. Jim is Founder & Director of ParkByText.ie – a convenient cashless, parking system designed with the parking operator and driver in mind. BikeShare.ie – a self service bike rental scheme across 3 cities in Ireland, and
AllPointsPayments.com – Providing merchant services & online payment gateway services, which offers a wide range of payment methods, customer service, efficiency, and cost saving solutions. Jim has 20 years experience in the IT industry, having previously worked in Vision, Logica Australia, Autodesk Switzerland, Informix, and LogicaCMG where he was the Head of Global Channel Business. Jim also holds an MBA from the Smurfit Business School.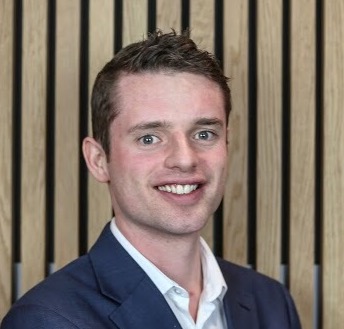 Brian J Smyth graduated from DCU in 2006 with a Bachelor of Business Studies Degree. During his time in DCU Brian was very active in campus life and held numerous positions including Chairperson of the Office of Student Life (university body that funds clubs, societies and Students Union), Chairperson of the SPC (Societies and Publications Committee), Chairperson of DCU Music Society and founding member of infamous DCU Murder She Wrote society!
Brian is a Manager in Accenture's Strategy practice with expertise in the Communications and Technology industries. Brian has particular interest in the fields of value, innovation and operational excellence and most recently helped establish the new Accenture Centre for Innovation in Dublin. Outside of his day job Brian is also National President of JCI Ireland which is part of Junior Chamber International, the worldwide leadership development organisation with over 200,000 members worldwide. Brian also sits on the Board of the Docklands Business Forum.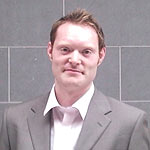 David Dowling graduated from DCU in 2005 with a B.Sc in Biotechnology. David joined the DCU Alumni Council in 2008 and has since completed his Ph.D. in the Parasite Immune Modulation group, School of Nursing. His work focuses on understanding the immunomodulatory properties of parasites, with the goal of developing vaccines and deriving novel therapeutics for the treatment autoimmune and allergic diseases. He has previously worked for Wyeth Biotech and is a graduate of the DCU Access Programme. David joined the DCU Alumni Council in 2008 and has also been heavily involved in development of DCU Men's Soccer Club and the DCU soccer scholarship scheme.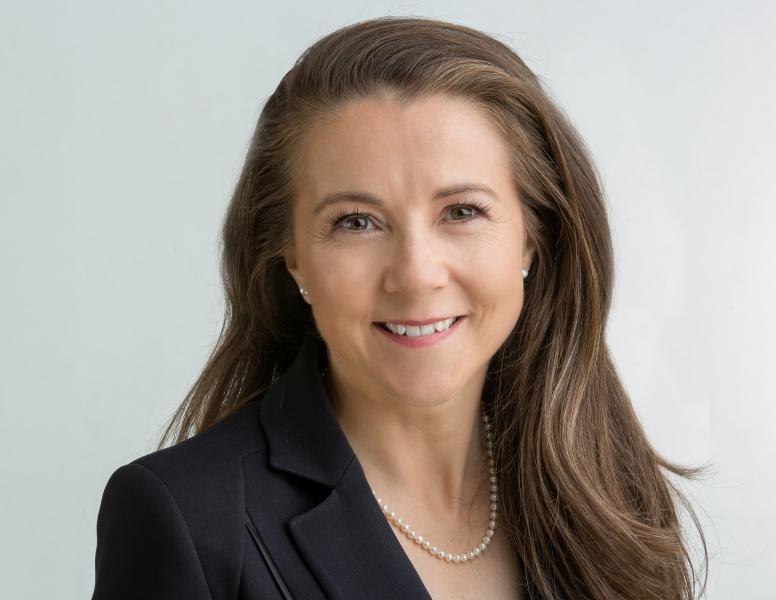 Tracey Donnery Tracey Donnery graduated from DCU in 2003 with an MBS in Human Resource Strategies. Tracey joined the DCU Alumni Council in 2009. She currently holds the position of Executive Director, Programme Development at Skillnets, the national skills development and training agency for enterprise. She has worked in the area of learning and development with Skillnets since 2006 and previously held the position of HR Manager at Eir. Tracey has also acted as a mentor to DCU Students through the DCU Mentorship Programme. She also hold a BA in English, History of Art from University College Dublin.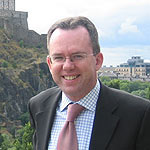 James Corcoran graduated from DCU in 1990 with a Bachelor of Business Studies degree. James joined the DCU Alumni Council in 2009. James works as a Freelance International Financial Consultant specialising in public sector finance. He works mainly as a consultant to EU Commission working with Central and Eastern European Governments as advisor on large scale capital investments, financial control and economic regional development. He previously held the position of National President & CEO of JCI Ireland, the NGO, networking and training organisation of young entrepreneurs and leaders affiliated to Junior Chamber International. James has also acted as a mentor to DCU Students through the DCU Mentorship Programme.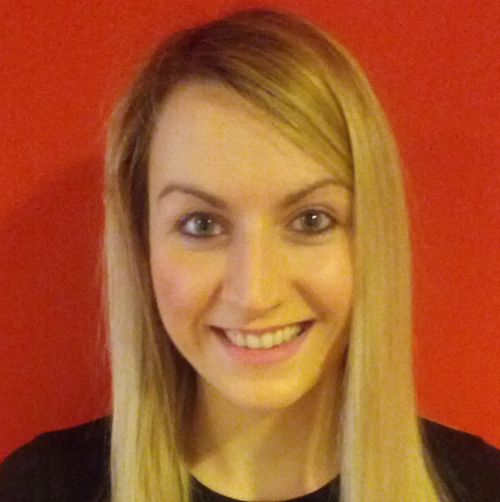 Deborah O'Neill graduated from Dublin City University in 2009 with a Bachelors in Business Studies. During her undergraduate studies Deborah completed an 11 month Business Analyst Internship with Intel. Upon graduating, Deborah successfully acquired a competitive 4 month entrepreneurial internship in Charleston, South Carolina with the Hilton Hotel chain overseen by the hotel tycoon, Mike Bennett. Upon returning to Ireland, Deborah successfully completed her Masters in Strategic Human Resource Management at DCU where she also qualified as a Graduate Member of the Chartered Institute of Personnel and Development. Deborah joined Google as a University Programmes Coordinator in 2010 covering the EMEA region. Deborah currently leads Google's student outreach activities as a University Programmes Specialist within the UK and Ireland markets. Deborah also oversees Google's pre-university, transition year programme. Deborah joined the Alumni Council in March 2012.
Mary Corcoran graduated from DCU in 2000 with a BA Degree in Japanese and International Marketing. Mary served part of her internship in Japan and the other part with a Strategic Consultancy firm in Ireland. Mary has worked as a Senior Business Operations Manager with IBM since 2005. In her role in IBM to date, she has worked on a number of Multinational blue chip and Fortune 500 Client Accounts, in the areas of Finance and Accounting, CRM and Project Management. Outside of work, Mary founded the Japan Ireland Social Group in 2006 and organises regular meet-ups throughout the year. Mary has also acted as a Mentor to DCU Students through the DCU Mentorship Programme and joined the DCU Alumni Council in 2010.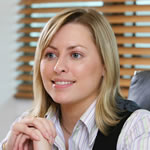 Aoife Lavan graduated from DCU in 2002 with a BA in Accounting and Finance, and is a member of the Institute of Chartered Accountants in Ireland and is an Associate of the Irish Taxation Institute. Aoife joined the DCU Alumni Council in 2010. Aoife joined NCB Stockbrokers in June 2006, and is responsible for advising high net worth clients on retirement and tax planning opportunities as part of NCBs Wealth Management offering. Aoife previously worked in Merrion Stockbrokers in a similar role, and prior to this trained with BDO Simpson Xavier in the Audit and Financial Services departments. Aoife joined the Alumni Council in April 2010.
Aideen Ward graduated with a degree in International Marketing and Japanese in 1991 and initially worked in the US, firstly in New York as an options trading assistant on the AMEX and then in Seattle for Kumon, a Japanese after school franchise, where she managed franchises in Washington, Oregon and Alaska. On returning to Ireland in 2000 she worked in communications and marketing before joining Genesis Strategic Management Consultants where she developed their business in the public sector and delivered projects for Enterprise Ireland, Forfas and InterTradeIreland. Aideen now trades as a free-lance consultant focusing on business research, strategy development and planning in support of decision-makers, particularly in the areas of social enterprise, sport and tourism. She recently completed a masters programme at the Irish Management Institute and holds an MBS from University College Cork. Aideen joined the Alumni Council in May 2015.