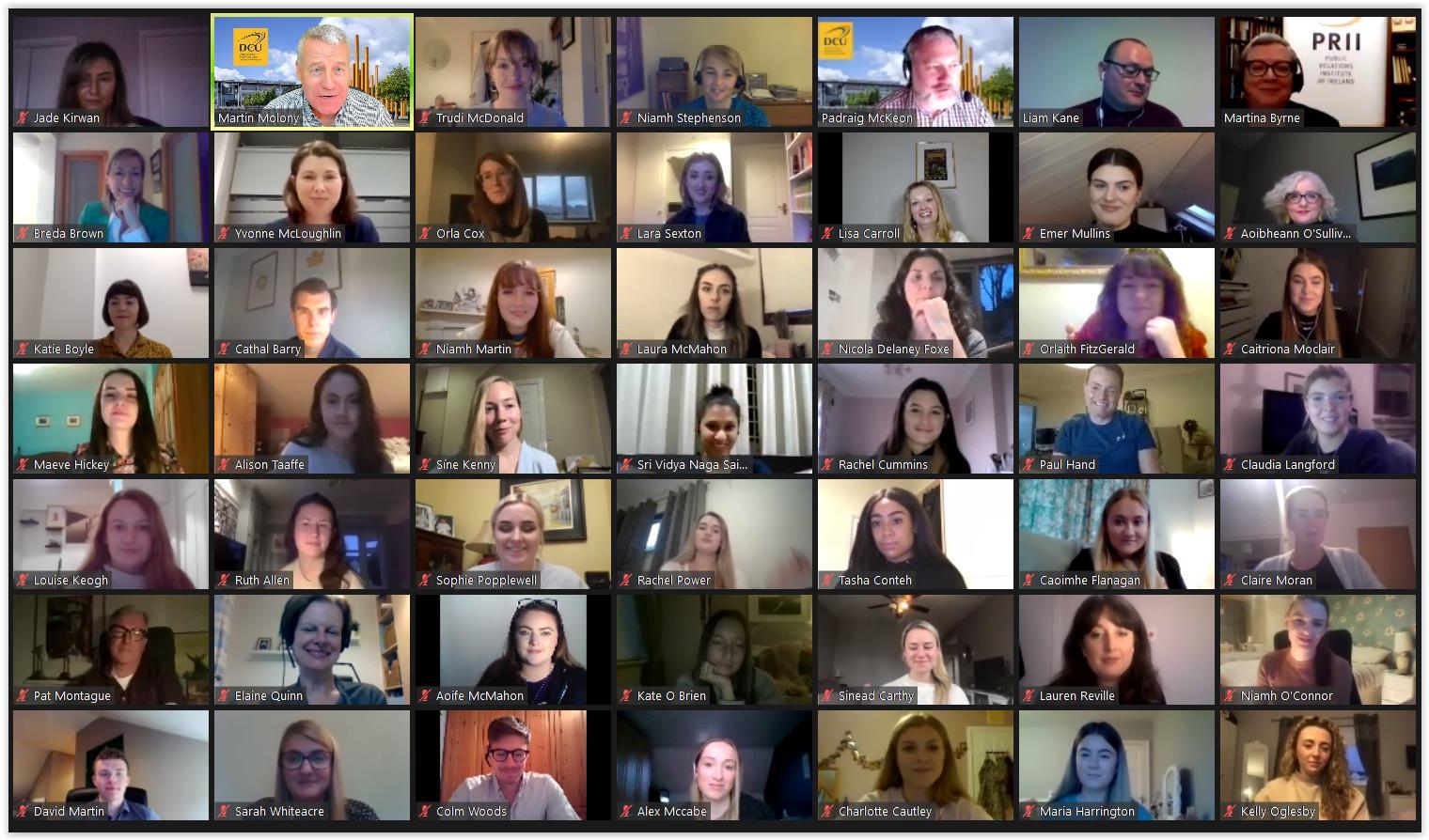 Masters in Public Relations and Strategic Communications Mentorship Programme has best launch ever
Despite not being able to host them in person, the DCU School of Communications Masters in Public Relations and Strategic Communications programme has just kicked of its mentorship programme for this academic year with a highly successful launch that welcomed the largest class and biggest group of mentors to date.
The mentor scheme very much reflects the ethos of the programme which is to engage students with the working world of public relations as much as possible during their time in DCU. It began in 2017, and is run in conjunction with the DCU Alumni Office and the DCU Careers Service.
DCU with its traditional strengths in communications has a very strong presence of alumni in the Irish public relations sector.  With new mentors engaging every year over 70 alumni in the profession have now supported the programme in this way,  
Before mentors and mentees were introduced one to one at the launch, they were given a very detailed overview of employment in, and the economic impact of, the PR and communications sector in Ireland by guest speaker Dr Martina Byrne, CEO of the Public Relations Institute and the Public Relations Consultants Association, herself an alumna. 
The mentors and mentees then had their first meeting, which was reported by all as a very effective way to kick off the programme.
Mentors this year come from a variety of working backgrounds including from all of the main PR agencies in the country as well as from specialists in the technology, food, political and entertainment sectors.  There were also representatives from some of the biggest company names in the country - Diageo, Dell, Lidl, AIB, Aramack, Boots and Three – as well as from the public sector – ESB, the Central Bank, Fáilte Ireland, and from the non-profit sector in the RNLI, St Michael's House and the GAA.
By Padraig McKeon