ALCID Access Scheme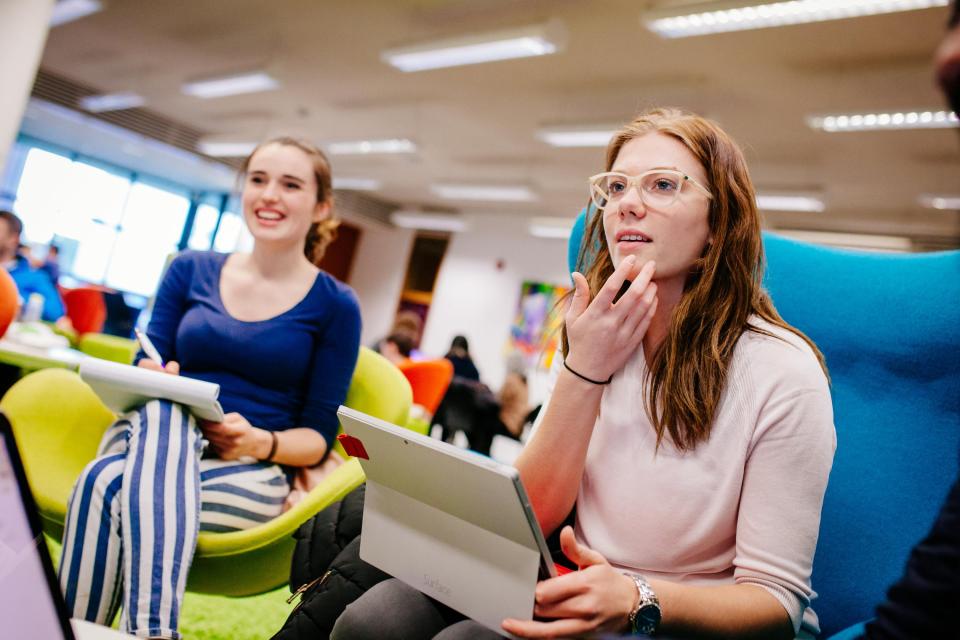 ALCID is a co-operative access scheme agreed between Irish academic libraries. DCU Library is a member of the ALCID scheme.
The scheme supports the research needs of academic staff and postgraduate students by allowing access to the study spaces and print collections of participating libraries, on production of an ALCID research card and University ID. 
Dublin City University
Dublin Institute for Advanced Studies
Maynooth University
National College of Art & Design
Royal Irish Academy
RCSI University of Medicine & Health Sciences
Technological University Dublin
Trinity College, Dublin
University College, Cork
University College, Dublin
University of Galway
University of Limerick
University of Ulster 
Queen's University Belfast
This scheme is available to full-time academics, academic-related staff, administrative staff,  and registered students reading for taught or research Masters and Doctoral degrees.
It is not available to undergraduates, students studying for a postgraduate diploma or DCU alumni.
NOTE: Before applying please ensure your library account is in good standing, overdue loans will need to be returned or renewed.
To apply for an ALCID card please complete the online application form:
Please provide full and accurate information to avoid delays in processing your application.
Read and agree to the term and conditions by ticking the relevant check boxes.
Upon approval an ALCID membership card will be posted to your home address within 2-3 working days.
If you have any questions about the ALCID scheme, please contact library@dcu.ie
External staff and postgraduate students interested in visiting DCU Library should inquire about ALCID membership with their home library, in the first instance.
An ALCID card entitles the member to read-only access to participant libraries. 
Borrowing of collections is not possible under this access scheme.
An ALCID card is valid for the academic year, from September 30th to September 30th (or until your DCU ID card expires if this occurs before this date) and can be renewed annually.
You must have your DCU ID card with you as well as your ALCID card when you visit another library.
 
When you visit another library, you will be subject to the regulations of that library.
 
You may not borrow materials from the participating libraries.
 
Check library websites for opening hours before visiting.
Visiting ALCID readers may access any DCU Library:
      Cregan Library - St. Patrick's Campus
      O'Reilly Library - Glasnevin Campus
      Woodlock Hall Library - All Hallow Campus
      Location information here.
Read-only access. Borrowing of collections is not possible under this access scheme.
 
You must have your home institution ID card as well as your ALCID card when visiting DCU Library. Invalid ID cards and/or expired ALCID cards will not be accepted and access will be refused.
 
Check the library website for opening hours before visiting.
 
Wifi is available via the Guest Wifi option on your device settings.
 
Guest Printing and access to Library PCs is not available at this time.
 
Access to DCU library online resources is not available to ALCID cardholders.
Please consult your home library for research support.