Graduate Training Programme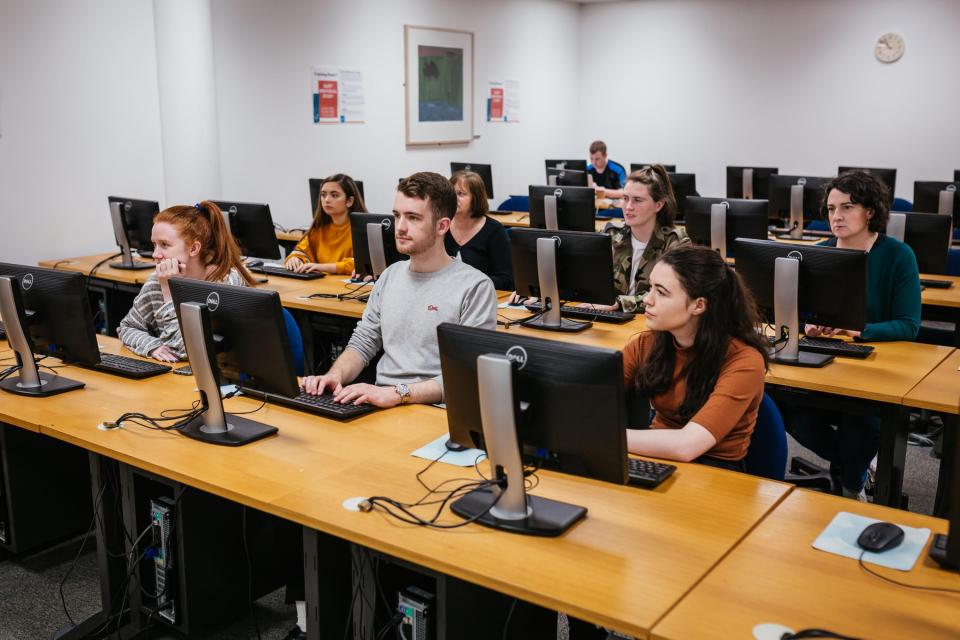 Each year the Library hosts, in collaboration with the DCU Graduate Studies Office, a programme of training aimed at first year Postgraduate Research students. These sessions are delivered by our team of Subject Librarians and by our Digital Humanities Librarian.
Below is a sample of courses delivered as part of the programme. Classes for 2022/23 have already taken place.
You may still book a one-to-one consultation with your Subject Librarian to discuss your own specific research needs. 
Graduate Training Programme 2022/2023      
Literature Searching 1: Planning and developing your search strategy 
Planning your search carefully will not only save you time but will ensure that you find the relevant literature for your literature review. By taking a structured approach to the search process, you will not only be extremely efficient, but also highly effective.
In this session, we will cover:
identifying key concepts from your research question

use of free text vs subject headings

how to devise your search statement (using the search table)
We will also conduct a live database search using a real life example.
Literature Searching 2: Selecting databases and searching the literature 
Once you have developed your search strategy it's important to know what databases and other sources to search for literature on your topic.
In this session, we will look at:
How to identify discipline specific and multidisciplinary databases

What citation databases are and how you can use them to help identify relevant literature
We will demonstrate how to search Scopus and Web of Science, both multidisciplinary citation databases.
Literature searching 3: Managing your results 
Managing search results effectively includes selecting and using a suitable reference management tool, this is particularly important as you will be searching multiple databases. This session will introduce you to to the Zotero reference management tool and includes:
How to set up an account

How to save references from databases and other sources

Adding citations to a document using your saved reference
An introduction to data cleaning with OpenRefine 
This session is aimed at researchers working with 'messy' datasets or interested in developing their data skills. It is a hands-on workshop in OpenRefine, a powerful open source tool for working with and cleaning data.
Using a sample dataset, you will work through and learn about the main functions of OpenRefine such as:
Facets and Filters

Clusters and Transforms

GREL and Regular Expressions
No prior knowledge of OpenRefine is assumed.
Scholarly communication and publishing: An introduction 
This session will introduce research students to the world of scholarly publishing and the varying paths and best practices for sharing and disseminating your research.
Areas covered will include:
An introduction to open access publishing (drivers and benefits)

Choosing where to publish

Boosting discoverability of your research
Make a scholarly website with GitHub pages 
GitHub is a website for hosting Git projects. Git is a version control system for tracking changes made to files. However GitHub has many other features beyond version control. Here we focus on one part called GitHub Pages which allows you to create and host a website at no cost. 
Many PhDs and researchers have chosen to use GitHub pages to create their own personal sites or for research projects. In this workshop we introduce you to the platform and show you how to get started building a scholarly website or blog.