Information for Researchers
Welcome to DCU Library
Our extensive online and print resources are ready for discovery, and we have a broad range of services in place to support you as you build your research profile - for in depth information on those services, please view the Research Services page
Check the following sections for full details of our other services and supports
The Library is open with a reduced capacity initially allowing a safe number of students into the buildings to study or access materials. Admittance is not guaranteed and may require a waiting period.
The Library opening hours vary throughout the year. Up to date information is available on the Library website  and on the front door of each library.
For extended opening hours the library will be open for Study Only with security. Library staff will not be available, but self service machines can be used to borrow and return items. PCs and printing facilities are also available.
Staff online/phone support available Monday to Saturday, 9am - 5pm
Online Chat With Us available 10am - 4pm, Monday to Friday; via library website
O'Reilly book return facility available 24/7
Cregan book return facility available during opening hours, Monday to Saturday.
DCU Library online resources (eBooks, eJournals) available 24/7
Registered staff and students of DCU can access all of the Library's databases, e-journals and e-books off-campus.
To take advantage of this facility, simply click on the database, e-journal or e-book you wish to consult. For many resources, entering your DCU username and password when prompted will give access . This is the username and password you got when you registered with DCU.
Some resources will require you to select your institution at the outset, while others require a personal account to be created for the individual resource.
On all occasions you will be prompted when accessing the resource.
If you experience any problems accessing our resources from home please contact us during Library opening hours at: 01 7005418 or email: library@dcu.ie
Borrowing Entitlements
Taught and Research Postgraduates can borrow up to 20 items
To borrow, you must have your DCU ID card.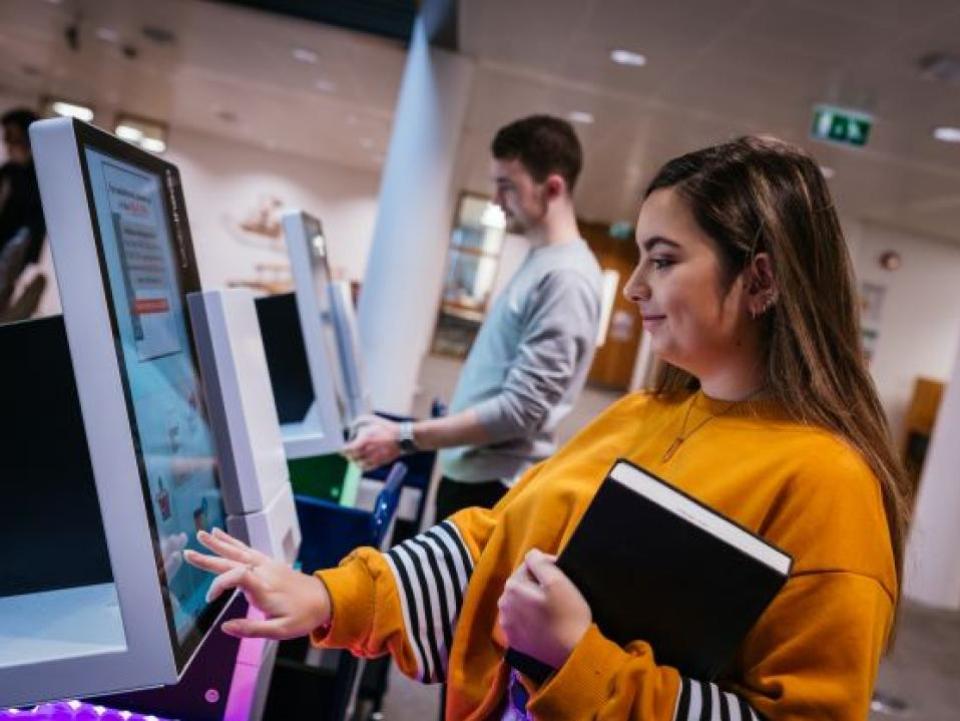 Bring the book to a self service machine found in any of our three libraries.
Press Borrow and follow the onscreen instructions. 
Always print or email an issue receipt to view the due date of when the loan is to be returned to the library.
Remember: Only TWO 48 Hour Loans can be borrowed at a time
Tip: Sign in to My Library Account online to check the due date of each item you have on loan.
To avoid borrowing restrictions, all loans must be returned to any DCU Library site on or before the due date.
Bring the book to a self service machine found on the ground floor in the library.
Press Return and follow the onscreen instructions.
A book that has been requested by another patron or its home library cannot be returned on a self service machine.  Return these books to the Issue Desk (or Book Return Facility outside staff service hours).
Always print or email a return receipt to confirm the transaction.
An external Book Return Facility is also located outside the O'Reilly Library and is open to receive materials from all DCU libraries during Study Only and library closure times.
Alternatively, loans can be returned via registered post to its home library. Patrons are deemed responsible for library items until received back by library staff and removed from the patrons account: 
O'Reilly Library
DCU Glasnevin Campus,
Glasnevin,
Dublin 9.
D09 V209
Cregan Library
DCU St Patrick's Campus, 
Drumcondra,
Dublin 9.
D09 AW21
Woodlock Hall Library
DCU All Hallows Campus,
Senior House,
Dublin 9.
D09 N920
Remember:
There are no fines, however, you may not borrow additional materials or renew loans until all overdue loans are returned. 
It is the responsibility of the patron to be aware of the due date for material and to return material on time regardless of any reminders.
Not finished with a book by its due date? No problem!
It's easy to go online and renew your loan.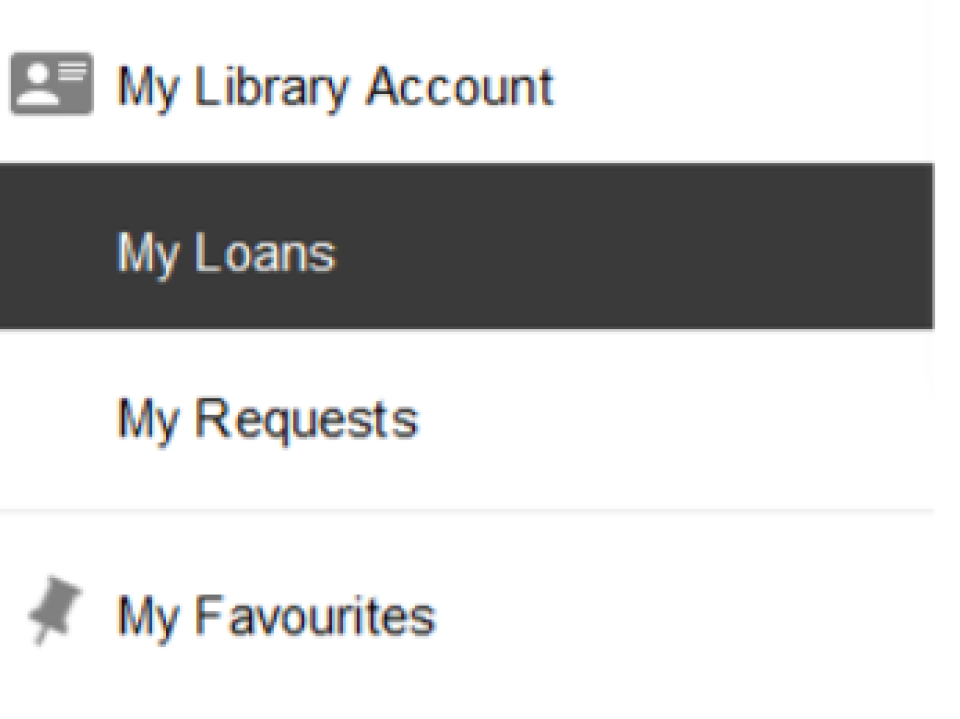 To renew a book, sign in to My Library Account and select the Loans tab.
Click on the Renew button beside the book(s) you wish to extend the loan period.
Books can be renewed a maximum of 3 times before they must be returned to the library.
Books that have been requested by another patron cannot be renewed.
Always renew a loan before the due date as after that date has passed the book will need to be returned to the library.
Contact issuedesk@dcu.ie for assistance.
Remember: 48 Hour Loans CANNOT be renewed.
Tip: The Library will send you a courtesy reminder the day before the due date (to your DCU email account) to indicate an item you have on loan is due for return.
All items in 1 Week and 3 Week loan collections can be requested if they are on loan to another patron. Items from the 48 Hour loan collection: core module materials cannot be requested.
Tip: Always sign in to Library Search to get access to Request options where available.
Locate the book record and click on the blue Request link in the Availability and request options box.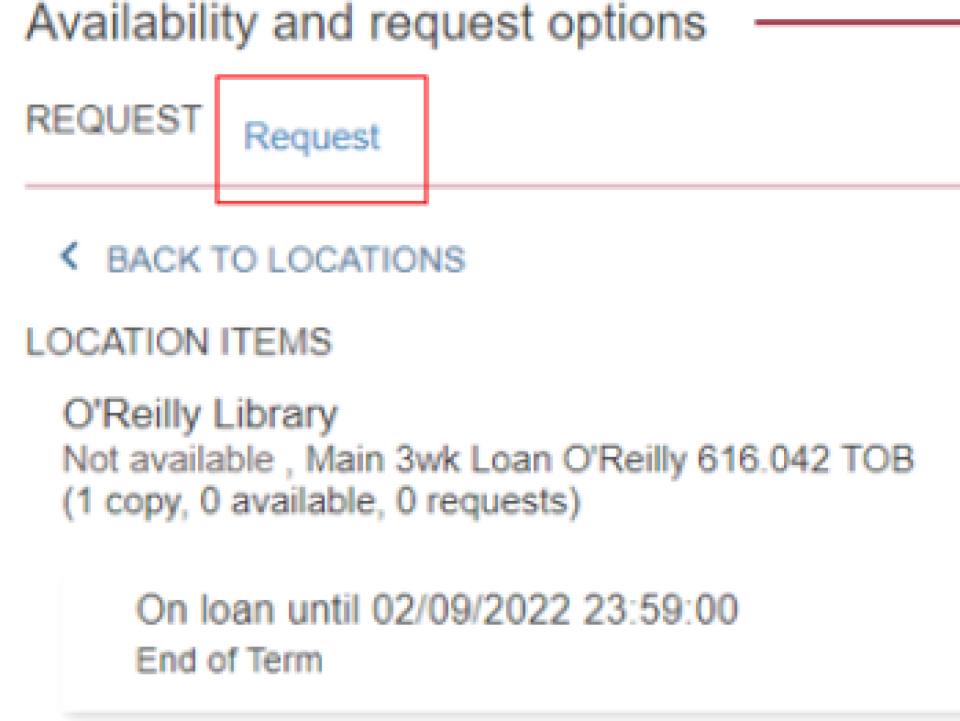 Requests can be picked up from the library where it is held.
Click Send Request to confirm.
The library will send you a notification to your DCU email account when the book has been returned and is ready to be picked up.
You will have 3 working days from receipt of this notification to pick up the book from the Issue Desk of your chosen library.
2 requests can be placed at any one time.
To view or cancel requests, log in to My Library Account and select the Requests tab.
Remember: Items available on the shelf (not on loan) cannot be requested and are available to borrow.
Library Store Collection
The Store is a large collection of supplementary material held in storage in O'Reilly Library.
Books from this collection are available only on request via the book record in Library Search and can be picked up from your chosen library.
 
Before submitting a request, please ensure there is no alternative means of accessing the title - either in main collections, or as an eBook.
Requested items are typically supplied within 48 hours when pick up is O'Reilly Library. Supply time to Cregan Library or Woodlock Hall Library is generally 2-3 days.
Where the Library does not have a copy of a particular book, journal article, thesis, conference paper, patent or other source you can use the ILL service to request  it.
More information on the Inter Library Loans Page 
The Library offers a range of study spaces both for individual and collaborative study. From soft seating study areas to traditional study desks with secure wifi (Eduroam) available throughout the buildings.
Please note Woodlock Hall Library study spaces are dedicated to individual study only.
Group Study Rooms are bookable spaces for registered DCU students who wish to collaborate in groups for project or other academic-related work. These rooms are available for 1 hour and 2 hours slots and can be booked up to 2 weeks in advance. Each student is permitted to book a maximum of one room for use in a single day. A Group Study Room may be booked online through the 'Book a Group Study Room' quicklink on the library website.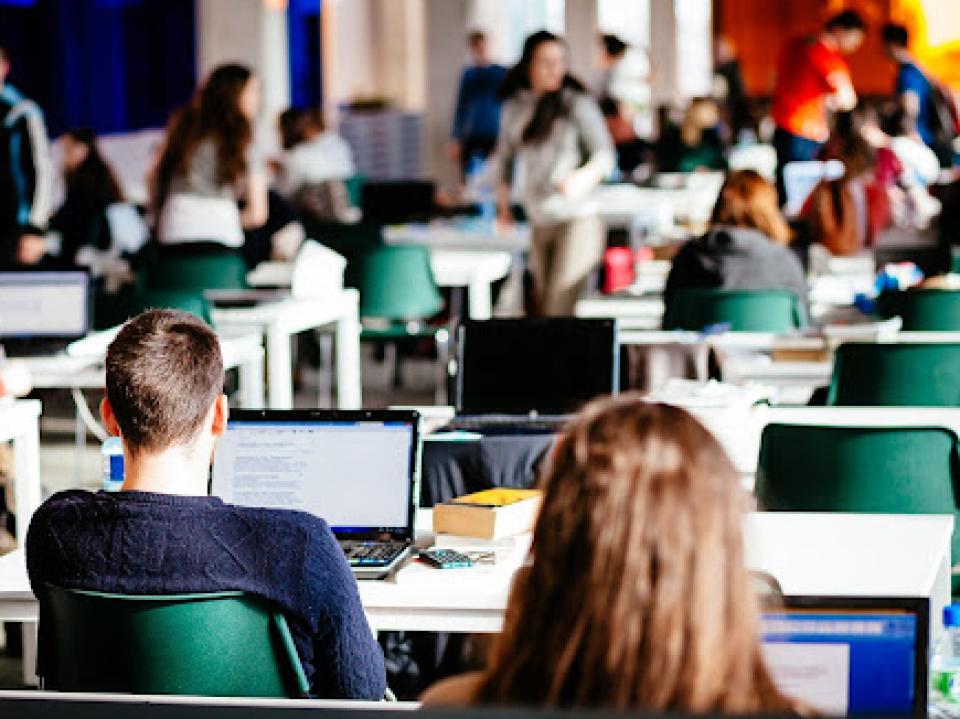 Terms & Conditions to Note
To ensure the safety of all library users and staff, do not move chairs or tables.

We ask when you are leaving the library for whatever reason  to please bring all your belongings with you.

Food is not permitted in the library

smoking/vaping of any kind is not permitted in the library
Subject Librarians/ Research Consultations
Each Faculty and School has a Librarian dedicated to working with academics, researchers and students to achieve their teaching, research and learning goals.
Contact details for our team of Subject Librarians.
Follow Us