Information for Researchers
Welcome to DCU Library
Our extensive online and print resources are ready for discovery, and we have a broad range of services in place to support you as you build your research profile - for in depth information on those services, please view the Research Services page
Check the following sections for full details of our other services and supports during Semester 1; 2021/22
The Library is open with a reduced capacity initially allowing a safe number of students into the buildings to study or access materials. Admittance is not guaranteed and may require a waiting period.
The Library opening hours vary throughout the year. Up to date information is available on the Library website  and on the front door of each library.
For extended opening hours the library will be open for Study Only with security. Library staff will not be available, but self service machines can be used to borrow and return items. PCs and printing facilities are also available.
Staff online/phone support available Monday to Saturday, 9am - 5pm
Online Chat With Us available 10am - 4pm, Monday to Friday; via library website
O'Reilly book return facility available 24/7
Cregan book return facility available during opening hours, Monday to Saturday.
DCU Library online resources (eBooks, eJournals) available 24/7
Registered staff and students of DCU can access all of the Library's databases, e-journals and e-books off-campus.
To take advantage of this facility, simply click on the database, e-journal or e-book you wish to consult. For many resources, entering your DCU username and password when prompted will give access . This is the username and password you got when you registered with DCU.
Some resources will require you to select your institution at the outset, while others require a personal account to be created for the individual resource.
On all occasions you will be prompted when accessing the resource.
If you experience any problems accessing our resources from home please contact us during Library opening hours at: 01 7005418 or email: library@dcu.ie
Staff and postgraduate students may borrow up to 20 items
How to Borrow
Bring the book to one of the self service machines found on the ground floor in either library.

Press Borrow and follow the onscreen instructions

Remember: Only TWO 48 Hour / Short Loans / DVDs can be borrowed at a time

Always print or email an issue receipt to get the due date for return
Tip: Check your online My Library Account for the due date of each item on loan
How to Return
Return all loans to the returns facilities located at either Library
These facilities can receive material from both libraries.
Or bring the book to one of the self service machines located on the ground floor in either library.

Press Return and follow the onscreen instructions.

Always print or email a return receipt to confirm the transaction

A book that has been reserved by another borrower cannot be returned on a self service machine. Return this book to the Issue Desk (or internal return facility outside staff service hours)

O'Reilly also provides a 24/7 external return facility. Located on the outside wall, left of the revolving door
Terms & Conditions to Note
It is the responsibility of the borrower to be aware of the due date for material and to return material on time and on date regardless of any courtesy reminders

Borrowers are deemed responsible for library items until received back by library staff and removed from the borrower's account. 

Overdue loans will restrict your ability to borrow and renew additional material. 

No late fines are being charged at this time.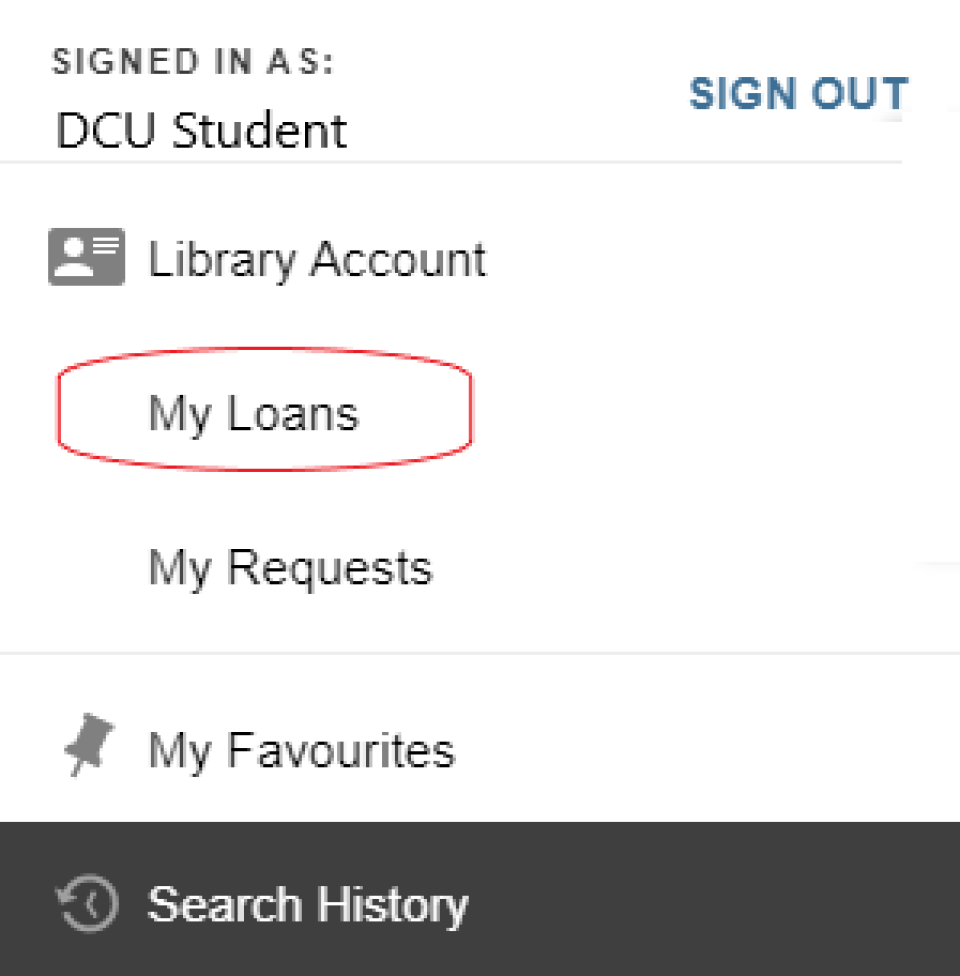 How to Renew
Not finished with a book by its due date? No problem!
It's easy to go online and renew your loan.
Sign in to My Library Account with your DCU username & Password. 
Click on My Loans to view your loans.
Click on the Renew button beside the item(s) you wish to extend the loan period.
Items can be renewed a maximum of 3 times before you return them.
48 hour loans cannot be renewed and must be returned on or before the due date.
Contact issuedesk@dcu.ie for assistance.
Where the Library does not have a copy of a particular book, journal article, thesis, conference paper, patent or other source you can use the ILL service to request  it.
More information on the Inter Library Loans Page 
The Library offers a range of study spaces both for individual and collaborative study.   Please take note of the types of spaces available in each library.
O'Reilly Library
Cregan Library
Woodlock Hall Library
Remember: Wear a mask inside library spaces at all times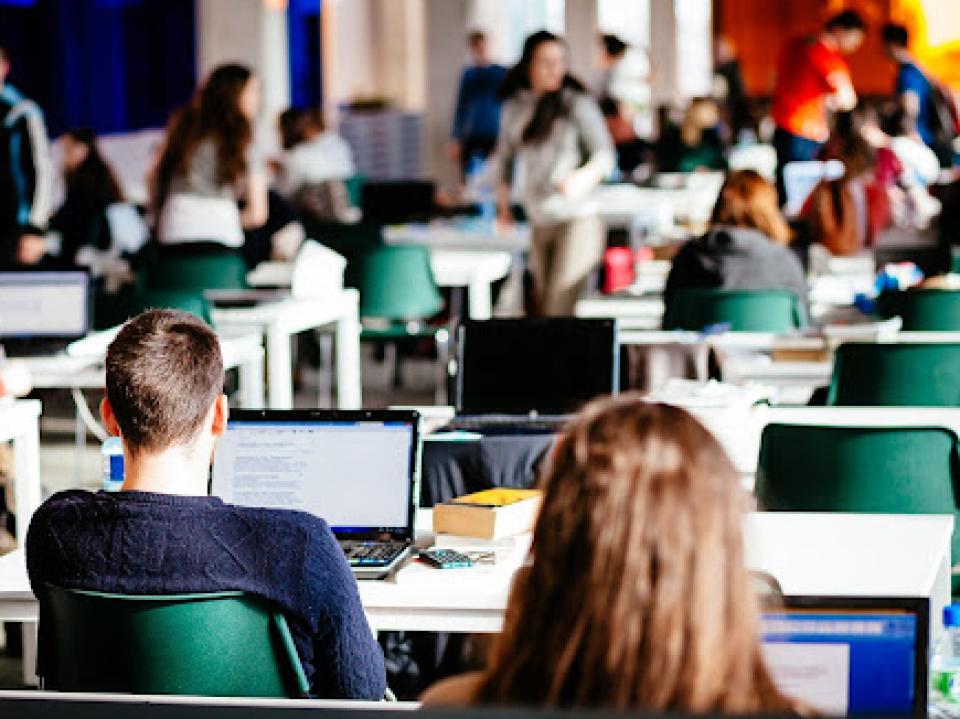 Terms & Conditions to Note
To ensure the safety of all library users and staff, do not move chairs or tables.

We ask when you are leaving the library for whatever reason  to please bring all your belongings with you.

We ask that you do not visit the library if you are feeling unwell or have any symptoms of Covid-19

Food is not permitted in the library
Each Faculty and School has a Librarian dedicated to working with academics, researchers and students to achieve their teaching, research and learning goals.
Contact details for our team of Subject Librarians.
For real time up to date information on library developments and news follow DCU Library:
| | |
| --- | --- |
| Instagram           | dcu_library |
| Twitter            | @DCULIB |
| Facebook | @dculibrary |