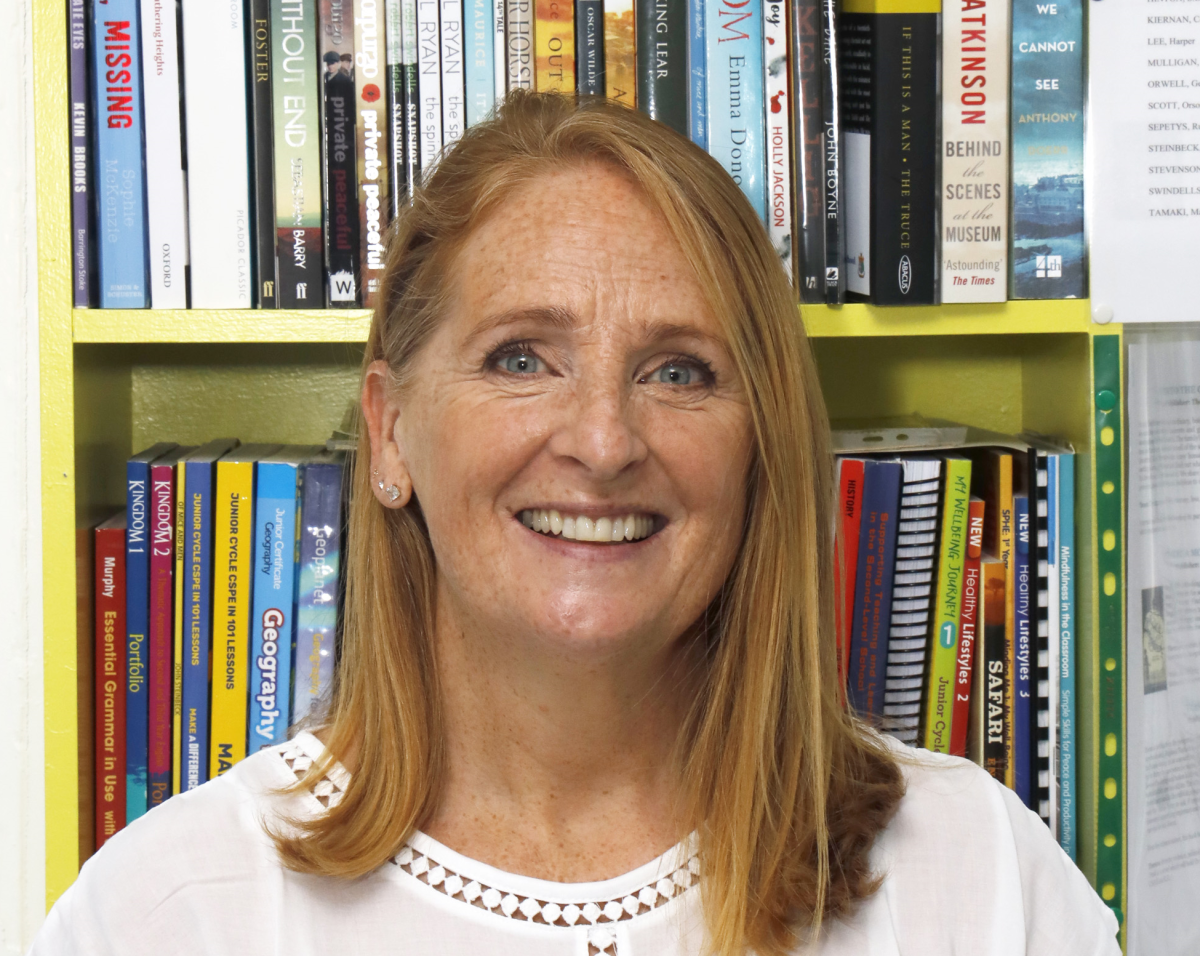 Healing through learning
Principal of the Hospital School CHI at Temple Street, Ann Higgins is also a powerful advocate for improving the quality of teaching and access to education for Children with Additional Educational Needs particularly those with Complex Learning Disabilities, writes Leanne Hanafin.
Ann Higgins is a two-time graduate of DCU, but her route to the University for the first of her qualifications wasn't what she had planned. She had originally wanted to study the Bachelor of Education to become a primary school teacher. "I had to repeat my Leaving Cert. I then got my points, got called for the interviews and still didn't get in. I thought my life was over – all I ever wanted was to be a teacher," she recalls.
Ann then took an an educational detour to Sion Hill College to become a Montessori teacher, and then completed a Professional Diploma in Special and Inclusive Education at DCU. Had she gone with her original plan after the Leaving Certificate, she says that she may never have realised her passion for Special and Inclusive Education.
In 2009, Ann graduated from DCU again, this time with a Master's in Special Educational Needs. Recalling some fond memories of her "adult student" days, Ann notes "the people" as her favourite memory of her time at DCU.
"I've stayed in contact with the people from both courses. I'm now lecturing part time at DCU, so I still have a strong relationship with the University." After graduating from her postgraduate studies, Ann, who was already working as a teacher, moved to a new position at St Mary's Hospital and Residential School in Baldoyle, Dublin. She became Deputy Principal in 2012 and then progressed to Principal, a role she held for 10 years.
Since March 2022, she has been the School Principal at Hospital School CHI at Temple Street, which has approximately 70 to 90 students between the ages of 4 and 18. She describes it as an "unusual position. Students in Initial Teacher Education and teachers who have been teaching for many years don't realise that there are schools in hospitals."
She says one day is "never the same as the next" in the job. Apart from her general administration tasks, Ann also teaches: "One of the most important things to me is to be with the children and to be hands on.
"I could be sitting up here in my office, but within a one-minute walk you're in a neurosurgical ward with some of the sickest children in the country."
One of Ann's big goal is to take the mystery out of what goes on in hospital schools. "Because children in hospital schools are ill, there is a strong focus on their emotional wellbeing."
She also sees supporting the families of these children as part of her role. "Children can be really well looked after here, but sometimes, the parents can be distraught."
In a bid to aid parents of sick children attending the hospital school, Ann and her team have developed wellbeing packs for parents.
Ann and her team are also developing personalised profiles of the children that go beyond medical notes. This means a doctor or nurse will know the name of a child's favourite sports team or if they have a pet at home. The idea for this was inspired by a young boy who was "non-verbal and his mother felt like the staff knew nothing about him."
She says education is an essential part of children's recovery in hospital: "Children are afraid, they're in an alien environment, it's the unknown, and school feels normal to them. They know who they are when they're in school."
Between part-time lecturing and returning to speak at course inductions at DCU, Ann is "passionate" about improving education for children with additional educational needs and, in particular those with more complex learning disabilities. "I want to empower teachers to become better teachers," she says.
And when it comes to her role at Hospital School CHI Temple Street there is always one priority: "The children come first always. All the children I've met along the way have had such an impact on me."
Ann firmly believes that she was guided to apply for the position in Temple Street by Michael. Michael was Ann's foster son, the light of her life, who very sadly passed away in 2018. Michael spent a lot of his life in and out of Temple Street where he was loved and cared for so much. She says that she feels very close to him and guided by him throughout her work in the hospital school.
Leanne Hanafin is Radio Presenter with 98FM.