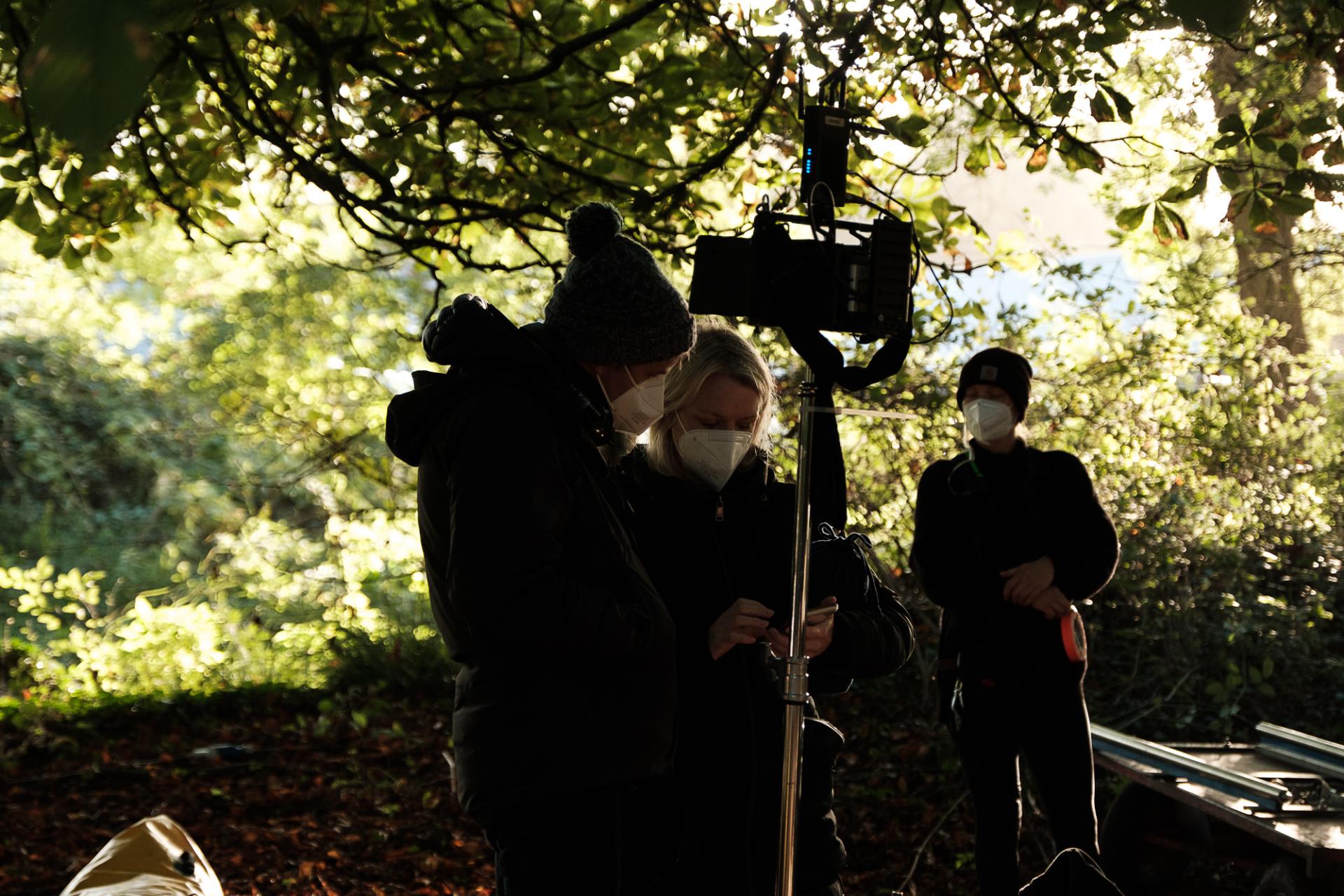 A quiet sensation
DCU graduate and film producer Cleona Ní Chrualaoi talks to Jane Last about the making of An Cailín Ciúin, nominated for Best International Feature at this year's Oscars. Interview: Jane Last
When she saw the first 'rushes', Cleona Ní Chrualaoi knew the production team had something special on their hands.
It was November 2021, and Cleona, the film's producer, and husband, Colm Bairéad, the writer and director, were starting to see the first scenes from their film An Cailín Ciúin, which was cast and shot during the pandemic.
"When we were filming, we felt something special happening for sure. Catherine Clinch's performance, and the chemistry between the three main actors, could be seen in the rushes coming through and we were getting great reactions from the funders. Screen Ireland said they were exquisite," says Cleona.
"The cast and crew screening took place in November 2021, and the reaction we got then was really amazing.
"But then I guess when we went to the Berlin Film Festival for the film's world premiere, the reaction we got after that… Derek Scally from the Irish Times wrote about it, and it really took off. We won an award over there, and we had to fly back to collect it," she says.
And that was just the start for Cleona, Colm and their production company Inscéal.
An Cailín Ciúin/The Quiet Girl, was then nominated for an Oscar in the Best International Feature Film.
It has also received two BAFTA nominations – for 'Best Film Not in the English Language' and for 'Best Adapted Screenplay'. Both awards mark a first for an Irish language feature film.
Nominations aside, it has featured in more than 40 festivals in 20 countries, with more scheduled into the future. It has won seven IFTAs, as well as a clutch of prestigious awards from around the world.
Speaking about their Oscar and BAFTA nominations, Cleona told DCU Voices: "We are particularly proud to be the first Irish-language film to have achieved this. What an historic moment for Irish-language cinema!"
Cleona and Colm are well known in the independent production sector in Ireland, where they have produced a string of well received TV series and docu-dramas, appearing on all of Ireland's main TV stations.
Cleona, who is from Gilbertstown, near Trim, Co Meath, graduated from DCU in 2001 with a BA in Journalism. During her time in DCU, she was station co-editor of DCU FM, a member of the Drama Society and of Cumann Gaelach DCU.
Her mother – who hails from Donegal – is a native Irish speaker, and after the family moved back to Ireland from the UK when Cleona was four, Irish was spoken at home.
When it came to secondary school, Cleona received a scholarship which saw her educated in the Gaeltacht area of Ráth Chairn in Meath.
After graduating from DCU, she started her career as a broadcaster for news bulletins on local radio stations before moving to national broadcaster Newstalk.
Upon her return from travelling in 2008, she decided to change direction and move into television. "Those early docu-dramas I made, I really loved them, and I was really drawn towards filming them. I loved acting when I was in DCU, and this was a marriage of both," she says.
She has been producer for a number of TV shows and documentaries, and her most recent work includes the IFTA-nominated TV3 documentary series The Joy in 2016; and the IFTA-winning TG4 docudrama Cumann na mBan - Mná na Réablóide.
In 2018, Cleona and her husband Colm decided to embark on their first feature film with the script they based on Claire Keegan's novella Foster. The gamechanger for the couple was the establishment of Cine4, an initiative from TG4, IFB and BAI partnership, to develop original feature films in the Irish language.
The couple applied to the scheme in September 2018 and were successful. More submissions for funding were completed and casting got underway in 2019. The process was continuing in March 2020, when the first of three lockdowns got underway.
"We were determined to get it shot in the summer of 2020 as the story was set in the summer. So Covid delayed that, and it had to get shot before the end of the autumn and the shoot was finished in October."
Away from the set, the couple had their hands full with their children Diolun (6), and Rian (4), who appears in the opening scenes of An Cailín Ciúin. The film has achieved impressive critical acclaim and has brought the beauty of the Irish language to new and receptive audiences around the world.
"We won seven IFTAs, and we got to open the Dublin International Film Festival. That is a big thing for an Irish language film. Since its cinema release in May, we have been blown away by all the reviews, including a five-star review from Peter Bradshaw in The Guardian, and other five-star reviews.
"We began to realise it was really connecting with people then. It feels like it's a film that has really resonated with audiences," she says.
The film also has several high-profile fans, including the Oscar-nominated director James Mangold (Girl, Interrupted and Walk the Line) who declared it "one of the best things you'll see this year".
So, what's next? Cleona and Colm will be flying to London and Hollywood for the BAFTA and Oscar ceremonies. Promotion of An Cailín Ciúin will continue, with a nationwide release scheduled in the US later this year. "Beyond that, we have two other projects in development at the moment," says Cleona.
After an amazing 2022, we're looking forward to seeing what the future holds for this talented pair.
Jane Last is Head of Digital Communications at DCU