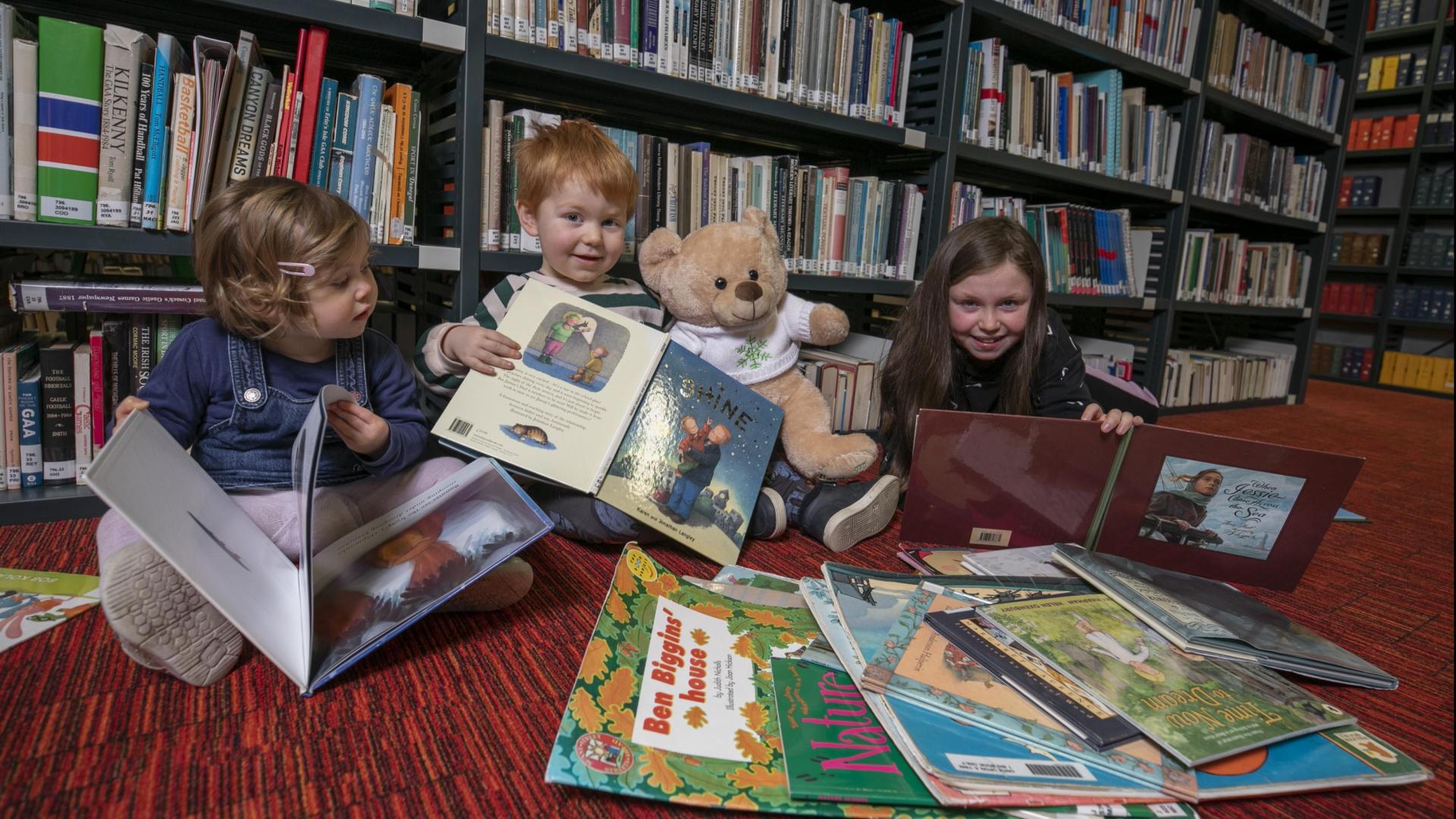 New agreement sees transfer of Children's Books Ireland archive to DCU Library
A new agreement will see the transfer of Children's Books Ireland's entire archive of award-winning books - dating back to the 1900s - into the care of DCU Library. 
A Memorandum of Understanding was signed this week which will start the process behind the transferral and also frame this developing partnership.
The MoU confirms that future shortlisted titles for the Children's book awards are also added to this collection, ensuring its continued growth into the future. 
The Children's Books Ireland collection is an extensive collection of children's books by Irish authors and illustrators – and those who have made their home on this island. 
It is a significant collection in terms of the cultural life of the nation and comprises thousands of titles of work in both the English and Irish languages.
The Irish language titles date back to the 1960s, and English language titles date back to the 1900s
The collection comprises two copies of nearly all titles. It will be managed as two separate collections, with browse copies available in the Children's Book collection in the Cregan Library, and a research copy being held in DCU Special Collections & Archives.
Speaking this week, University Librarian John McDonough welcomed this development noting:

'This partnership with Children's Books Ireland first and foremost secures and preserves this unique archive. It puts children's literature on a sure footing in terms of providing access to vital sources for teaching and research in this field. DCU Library looks forward to growing this partnership for years to come.'
'We are delighted and honoured that the Children's Books Ireland collection has found a new home at DCU,' said Elaina Ryan, CEO of Children's Books Ireland. 

'There is huge potential for both its practical use by trainee teachers in the classroom and for scholarly research and exploration through the School of English. We are especially pleased that it will be a 'living' collection, refreshed each year with a complete set of books by Irish authors and illustrators.

'This special collection recognises the importance of children's literature as an artform and will ensure that excellent Irish children's books are accessed by a wide audience.'
Speaking about the partnership with CBI, President of DCU, Prof Daire Keogh said:
"DCU is delighted to have reached this agreement with Children's Books Ireland to ensure the long term preservation of this critical archive of children's literature. The collection represents a major new resource for our students and also offers DCU researchers new opportunities based on access to the collection."