Parking arrangements for O'Reilly Library on 31st May 2023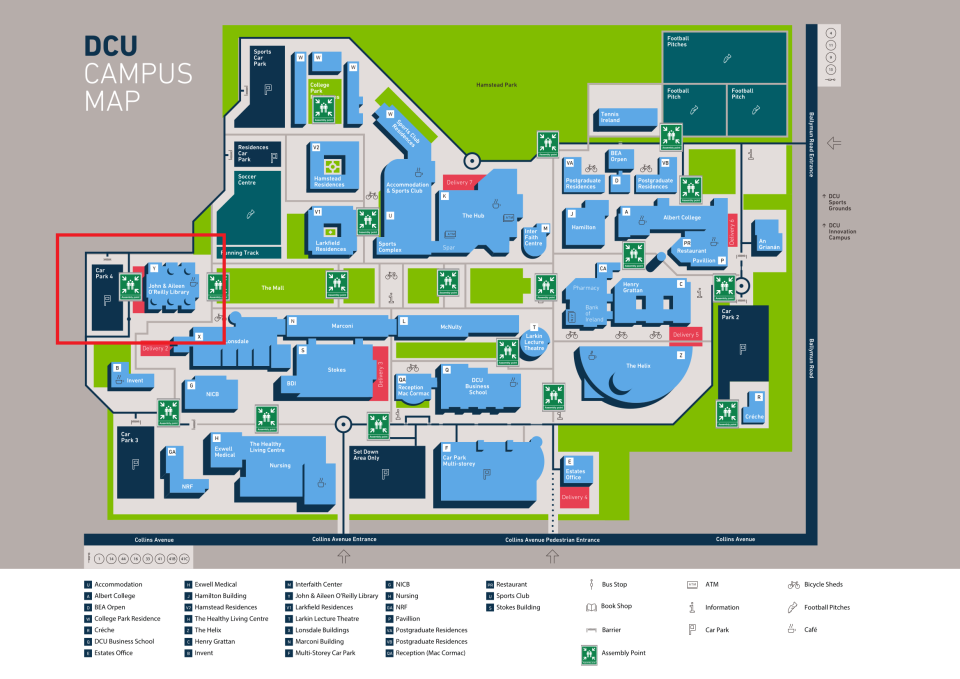 The nearest car park to O'Reilly Library is car park 4 - see the library and the car park marked out by a red rectangle on the map.
The most direct route to car park 4 is from the Ballymun Road entrance into DCU's Glasnevin campus. Driving with Hampstead Park/Albert College Park to your right follow the route straight down and around to the far end of the campus. 
You will see a raised car park located at the back of the library - this is car park 4. Please take care not to park in any areas that are marked with double yellow lines or with any other signage that indicates that parking is not permitted.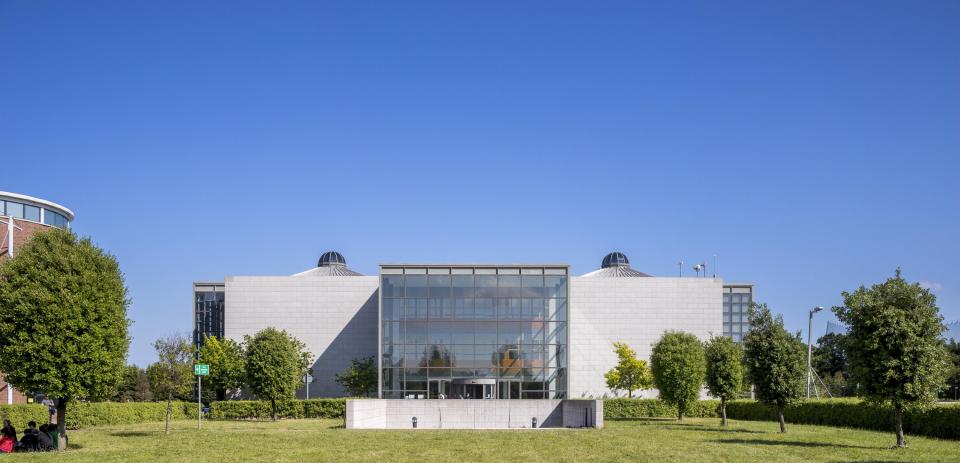 Walk up the sloped path that leads you along the right hand side of the library. Turn left at the top of the path and you will be at the entrance doors into the library. The DCU Library Creative Writing Competition Awards will be taking place in the lounge in O'Reilly Library, which is to the left just inside the library gates.