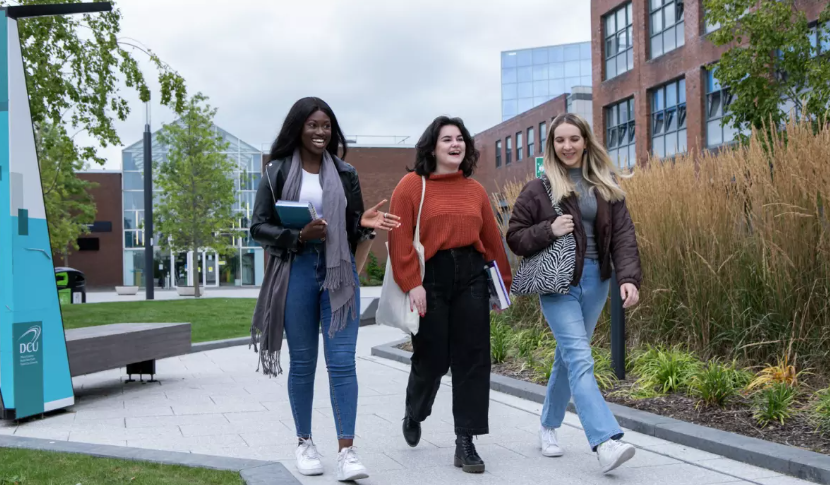 Six steps to building career success
The DCU Careers Service team outlines a pathway for career progression as a graduate and beyond.
1. Setting goals
Take some time to set career goals that you want to achieve in one, three or five years' time. Reflect on where you would like to be in your career at that point in time, the type of work you want to be involved in, how you want your career to fit in with your life, how much you want to earn. Set SMART (Specific, Measurable, Achievable, Relevant, and Time-Bound) goals and break them down into steps to help you get to where you want to go.
2. Networking and building connections
Now is a great time to develop your social capital and your network. Start by developing a personal brand that highlights your professional identity through your CV and LinkedIn profiles. Practise a new elevator pitch that aligns with your career goals. Now you're ready to network. Complete a network audit, be strategic and think about the diversity of the people you know and would like to know. Strengthen ties with former colleagues and classmates, and broaden your connections.
3. Keep your CV up to date
It is worthwhile to have a master CV to update your profile, employment history, and accomplishments. Reflect on your skill set and career goals and look at the scope for upskilling to enhance your promotional prospects or pivot to a new career role.
4. How to deal with unexpected interview questions
No matter how well prepared you are for an interview, you are still likely to be asked a question that surprises you. Employers are looking for authentic answers that demonstrate a candidate's interest and motivation to do the role. Take a breath and listen to what they are asking for; you can ask for clarification. Be honest in your answer and emphasise how much you would like the role and your willingness and enthusiasm to learn. Focus on highlighting your relevant skills and how your unique experience can add value by giving examples from your prior experiences and education.
5. Complete a skills audit
Consider undertaking a skills audit on all the activities you have engaged in while at university and since graduating. These activities could range from a team project within your degree, being a committee member in a club/ society or your current job role. Write down the skills you have developed by taking part in each activity and rate these skills. Think about the career area or role that you are interested in pursuing now or in the future and the key skills it requires. Identify your skills gaps for this career/role and consider how you can develop these skills further.
6. Stay up to date with the jobs' market
Stay up to date with the labour market by having a current LinkedIn profile, following companies of interest, joining professional bodies to network. Aim to develop five new professional contacts per year. Review opportunities and, if appropriate, consider  looking for a career mentor.
Final word
Taking the time to invest in a career strategy will allow you to make the career transition you want, get the promotion you've worked for, and help you feel fulfilled and energised by your work.
Visit: dcu.ie/careers