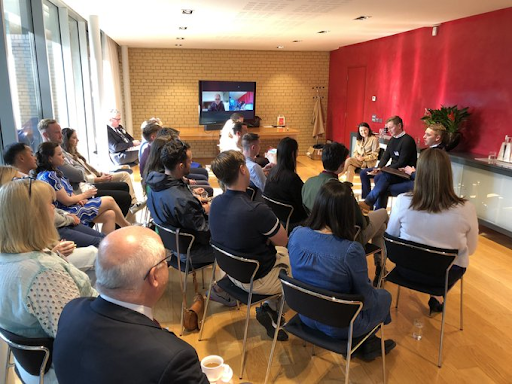 Inspiring the next generation of leaders
The DCU Emerging Leaders Programme is giving alumni professional development and networking opportunities.
The DCU Alumni Emerging Leaders Programme aims to inspire the next generation of leaders from our alumni community through a series of innovative professional development and network opportunities. In June 2022, the Alumni Office celebrated a successful conclusion to year two of the programme and awarded certificates to 15 exceptional emerging leaders representing all five faculties at DCU.
Shortlisted for an Irish Institute of Training and Development (IITD) National Training Award for Best Graduate Development Initiative, the programme includes both in-person and virtual opportunities to enhance leadership skills through individual and group development activities. New to the programme this year was an opportunity for participants to engage in 1:1 leadership coaching facilitated by The Coaching and Mentoring Partnership. Participants also enhanced their international networks through connections with alumni from both the DCU &PNU programme and the Arizona State University Thunderbird School of Global Management.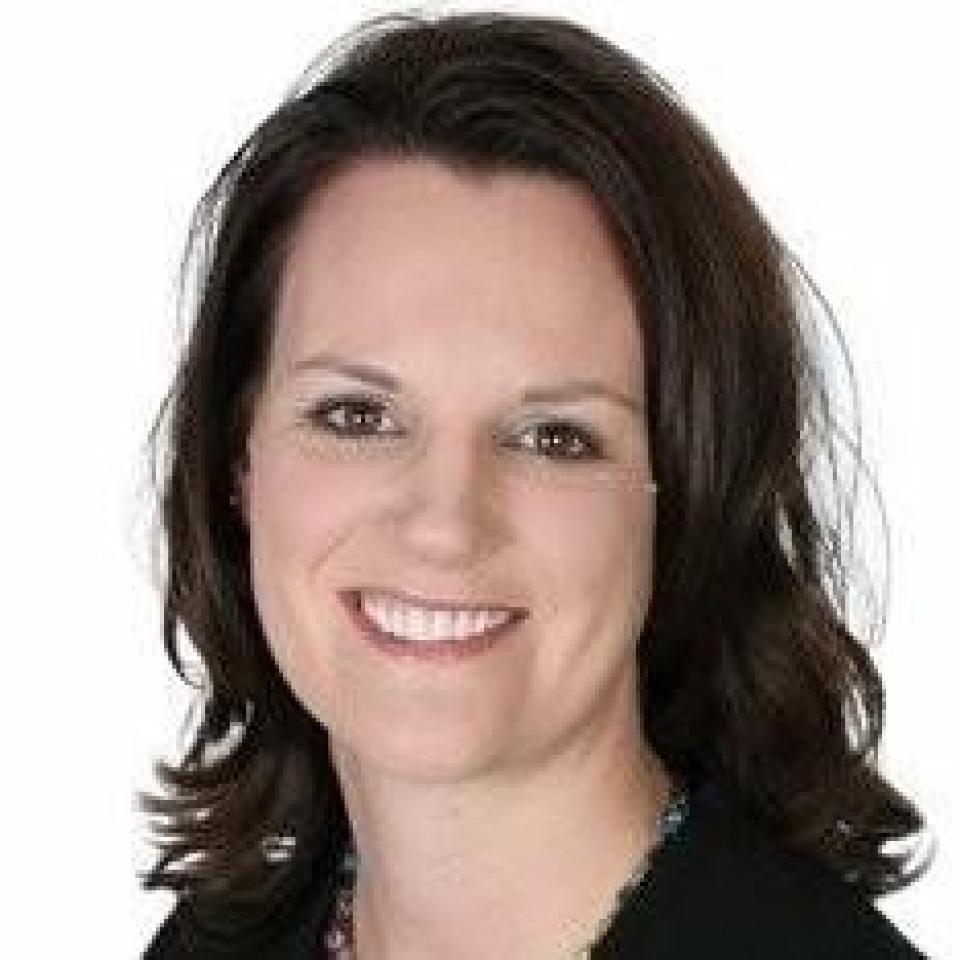 "Having the opportunity to work with an exceptional group of DCU alumni is one of the highlights of this programme for me," said Programme Leader Katie Keogh. "I am continually impressed by their commitment to their own personal and professional development as young leaders, as well as their commitment to supporting their fellow alumni and the University. We look forward to continuing to grow this programme."
"The programme includes both in-person and virtual opportunities to enhance leadership skills through individual and group development activities"
Participant Spotlight: Megan Maguire
I was selected to participate in the 2022 Emerging Leaders Programme having graduated from DCU for both my undergraduate (Bachelor of Business Studies, 2015) and master's degree (Master's in Electronic Commerce, 2016). The programme lasted nine months and included mentorship support, networking events, completing the Insights Discovery tool on your personality type, and leadership discussions.
Before joining the programme, I had recently changed career from consulting to a sales & customer success role with a technology company. The programme assisted in my transition, allowing me to learn more about myself and how I work with others. My mentor supported me during the transition, and I leveraged my Insights results to enable myself to work as efficiently as possible.
The programme was a terrific way to reconnect with DCU and get back to campus and reflect on the progress I've made since leaving DCU while networking with other alumni on campus. The programme held in-person networking which was a great way to expand my professional network, and also learn from some incredible people's leadership talks. A personal highlight for me was the fireside chat with Chancellor Brid Horan.
As a female working in a predominantly male industry, it was great to get advice and guidance from Brid on how she helped break down the barriers facing women in Ireland's financial industry. Overall, I thoroughly enjoyed participating in the Emerging Leaders Programme. I'd highly recommend it to any DCU alumni looking to move into leadership roles.
Participant Spotlight: Niall Behan
When I think of the Emerging Leaders Programme, the first key takeaway is the amazing opportunity it gave me to continue to develop myself at the start of my career after my formal education at DCU. There was excellent value in this semi-structured learning opportunity, and I really enjoyed the multiple programme touchpoints, in particular the leadership discussion coffee mornings on topics such as leading through difficult conversations, leadership, finance, and networking for success.
These allowed me to listen to and learn from my peers and provided me with very real and actionable lessons to implement in my career. I also really appreciated the opportunity to complete a psychometric assessment, - the Insights Discovery tool. This has given me a greater sense of self, a better understanding of the roles that are more suited to my talents as well as identifying areas for future personal development. Post-Covid, the opportunity to learn in a hybrid environment with an amazing network of DCU graduates, all with similar growth mindsets but from different careers, was invaluable.
I really appreciated the time with my leadership coach and the opportunity to connect with and learn from leaders such as Chancellor Brid Horan, alumni Michelle Cullen, and Jonny Cooper, as well as the DCU leadership team. Leadership is not a one size fits all box to tick; it is about individual styles, and it is up to each leader to develop a unique leadership style. Thank you to the DCU Alumni Office for this amazing opportunity. I would highly recommend my fellow DCU alumni to apply for a place on the programme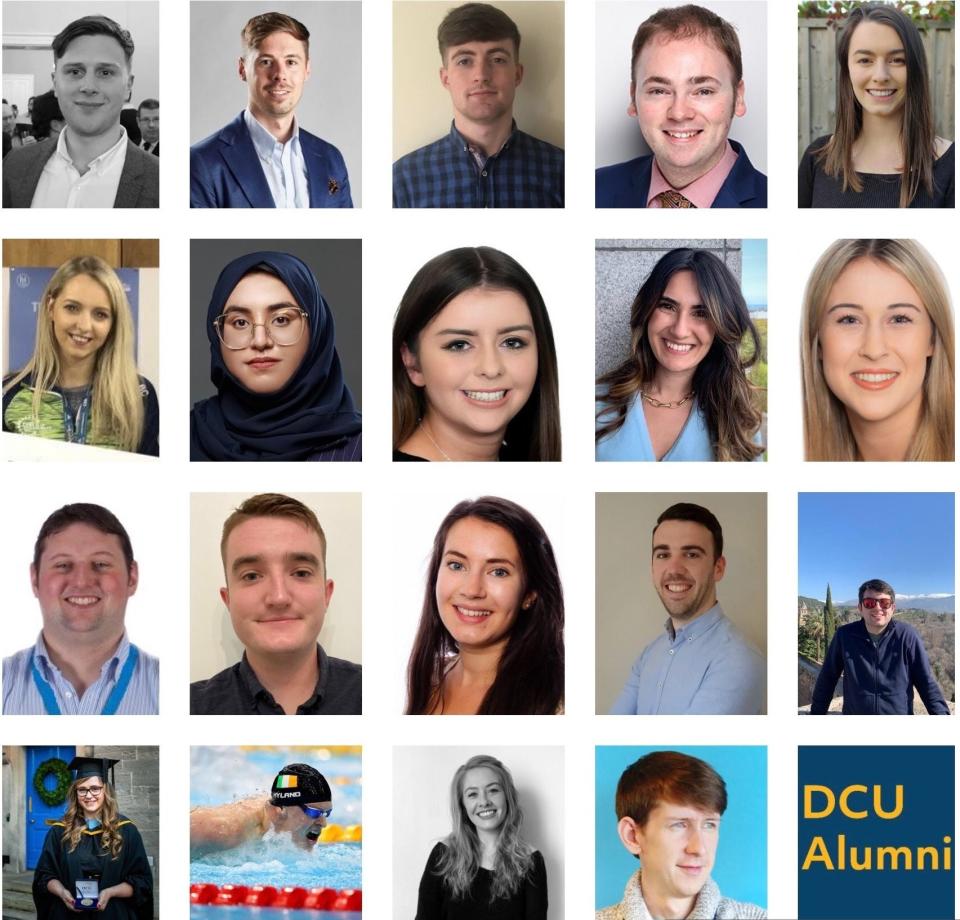 2021- 2022 Participants
Niall Behan (BA Accounting and Finance, 2017); Project Manager for Intouch.com
Blanáid Carney (BSc Health and Society, 2015); Health and Wellbeing Coordinator at GAA
Aaron Clogher (Bachelor of Business Studies, 2012); Industrial and Employee Relations Officer at the Houses of the Oireachtas
Hugh Daly (BSc Multimedia, 2016 and MSc Multimedia, 2017); Employee Experience & Change Specialist at Fidelity International
Stephen Kennedy (BSc Aviation Management with Pilot Studies, 2017); Crew Scheduler with VistaJet
Nadiyah Khalid (BSc Marketing, Innovation and Technology, 2018); Corporate Relations Advisor for Shell Saudi Arabia and Bahrain
Fearghal Lynch (BSc Enterprise Computing, 2020); Data Innovation and Cloud Consultant at Oracle
Megan Maguire (Bachelor of Business Studies, 2015 and MSc Electronic Commerce, 2016); Solutions Engineer with Slack
Áine Maher (BSc Psychology, 2014; Diversity, Belonging, and Mental Wellbeing Consultant
Derrick Moloney  (BA Media Production Management, 2007 and MA Journalism, 2008); Head of Department and a  Head of Grade (Year Head) at XCL World Academy
Heather Rainey (BA Communication Studies, 2016); Head of Communications and Fundraising for Saoirse Foundation
Chris Spierin (Bachelor of Business Studies, 2014); Marketing Communications at Fáilte Ireland
Ciaran Tourish (BSc Aviation Management, 2017); Real Time Operator at Enel X
Zeynep Tugrul (BEn Electronic and Computer Engineering, 2018); Software Engineer at SAP
Kate Wood (BA Communication Studies, 2018); Media and Digital Content Manager with the Irish Universities Association