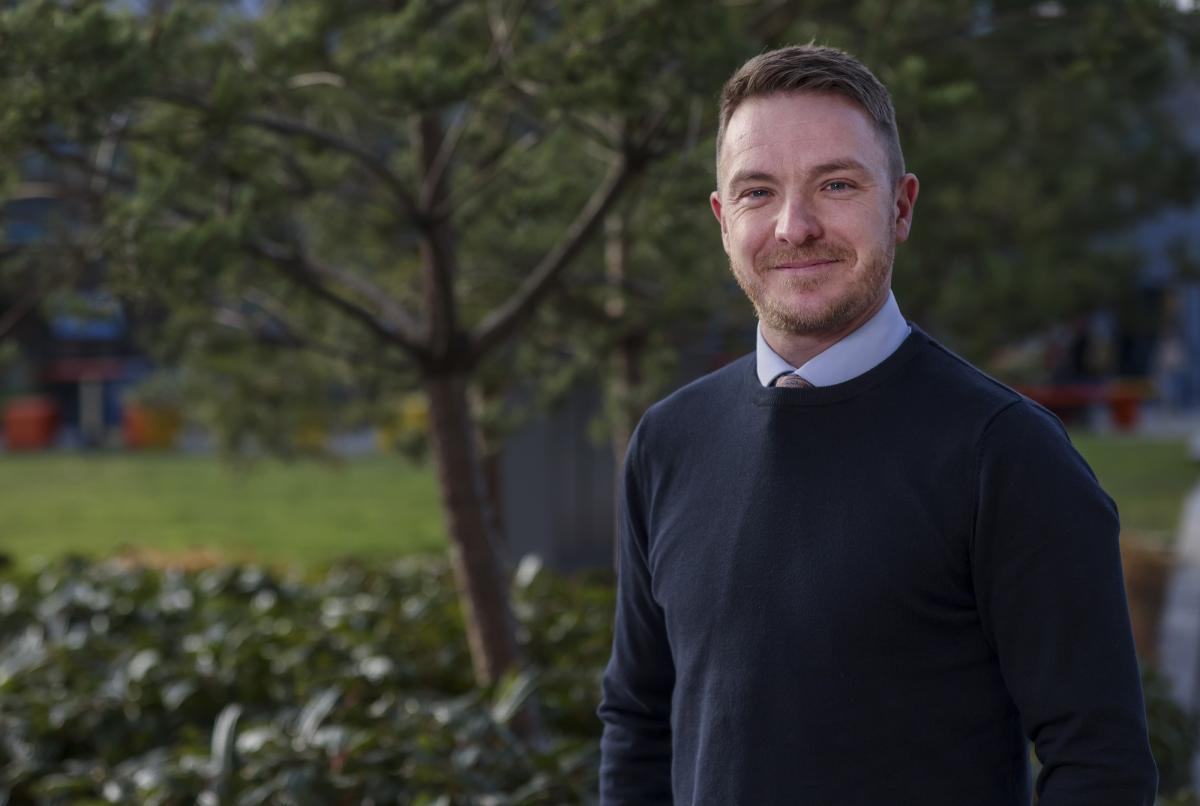 Renewal and reconnection
After the upheaval and challenges of the pandemic years, DCU is now expanding its engagement and services for the university's graduates, writes Eoin Sheahan.
2022 was the year that Irish society reverted to normality after the pandemic, and for DCU it was also a time to reflect on the lessons from two years of lockdowns and restrictions.
"The pandemic taught us that some initiatives benefitted from the medium of Zoom, the online nature of participation opens up programmes and makes them more accessible for graduates abroad," says Ross Munnelly, Director of Alumni Relations at the University.
"But then there is a very special feeling with certain in-person events such as graduations, reunions and the Alumni awards celebration."
That special feeling was at its best last summer, when a host of DCU graduates experienced a graduation ceremony that was delayed by Covid.
"President Dáire Keogh in July 2020 made a promise to the alumni community that those who were unable to graduate in the Helix during the pandemic would have their opportunity to walk across the stage and celebrate the moment with their families. It took two years but last June this dream was made possible by DCU," says Munnelly.
"It was really uplifting for the university to welcome back all those graduates and it was definitely my highlight for 2022."
After an extended period of being apart, the aftermath of the pandemic has suggested that DCU alumni are now keener than ever to be brought together.
The first alumni survey since 2015 has been carried out, with results showing a large swathe of graduates expressing a desire to have increased communication with the university.
The growing alumni network and function works closely with DCU's Executive Director of Engagement, Laura Mahoney, who joined the University in late 2021.
Alumnus James Corcoran was recently appointed chairperson of the Alumni Council after amassing a wealth of experience and knowledge from his time on the university's Governing Authority.
There is a renewed focus on expanding the alumni offering at DCU. "We have already added to our headcount in the alumni office which, over the course of 2023, plans to increase engagement in line with the feedback from the recent alumni survey," says Munnelly.
This year will mark the continuation of many of the events that the DCU Alumni Office has been executing for several years. Reunions will continue to occur across DCU campuses. Last year the St Patrick's Class of 1972 came together to honour their commitment to teaching over a fifty year period.
The DCU Alumni Offfice will continue to serve its network abroad, too. One of the highlights of the past year was the event in the Irish Consulate in New York City which was hosted by DCU alumnus and Vice Consul, Dermot Fitzpatrick. Eighty graduates attended the consulate for a networking opportunity and a panel discussion with graduates Daire Browne, Lisa Stewart and Molly Muldoon.
For Ross Munnelly and his team, the year ahead will likely be one of their busiest years yet. One big difference
for Munnelly is that he has retired as an inter-county footballer after a 20-year career with Laois.
"I was very fortunate to play inter-county football for as long as I did, and I have huge appreciation for the support I received from DCU during this time and, in particular, the access to world class sporting facilities for individual training," he says.
Eoin Sheehan is a broadcast journalist with Newstalk