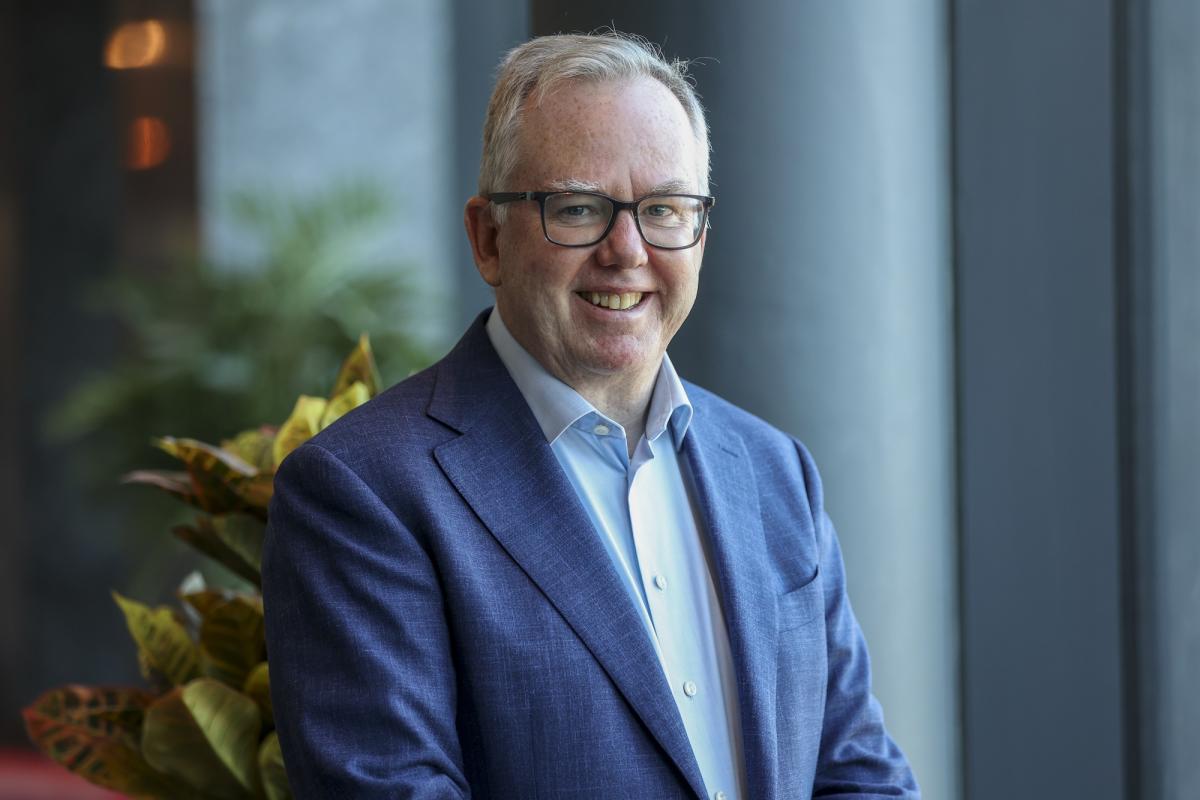 A win-win proposition
The new chair of DCU's Alumni Council has ambitious plans to increase graduates' engagement with the university, writes Amy Molloy.
James Corcoran, the new chair of DCU's Alumni Council, is proud of the progress the university has made over
the last decade in reconnecting with its graduates.
And Corcoran and the rest of the Council are building on that work with a new strategic plan to encourage more graduates to remain engaged with the university.
"I really am an advocate of the university reaching out to graduates and benefitting from their skills," he says. "Anything I've given to DCU I've gotten back multiple times in terms of experience and development." A former Business Studies student who majored in Finance, Corcoran has spent most of his working life in financial consultancy for the World Bank and EU Commission.
But he has still found time to continue his work on the Alumni Council, and he also served on DCU's Governing Authority. "I'm excited to take over as chairperson of the Alumni Council," he says. "The aim is to reach out to graduates, to make them included in the life of the university and to support the Alumni Office in projects such as mentoring and other activities."
His own professional experience also enabled him to become directly involved in the funding of the campus development plan. "The university benefits hugely from the experience graduates have in their day to day lives.
I helped the university to secure funding for its capital development plan, which relates directly to what I do in my day job.
"I work on a freelance basis and I have worked all over central and eastern Europe, but now I am mainly between Cairo in Egypt and Banjul in Gambia – I work with large electricity and water utilities to help with restructuring, rehabilitation and offsetting.
"DCU used to have a logo that said 'you can go anywhere from here' and I think that was written for me."
The Alumni Council is currently working on a "robust database of contacts" and looking to expand its knowledge about its graduates.
"My understanding from the university is that alumni engagement went up during the pandemic. A lot of graduates reached back to the university as they had more time for online study or were working from home and reverted back to studying. Some looked for support as they were changing careers or lost their jobs and wanted to network
with other graduates looking for advice.
"My involvement with the university has always been positive and I would like to encourage other graduates
to get involved. DCU works hard to remain inclusive. Just because you've left the campus, it doesn't mean you
have left the community. Graduates should always feel welcome to come back, engage and look for assistance.
"The main thing I want to come out of my time as chair is positive engagement," he adds.
Amy Molloy is Public Affairs Correspondent with the Irish Independent