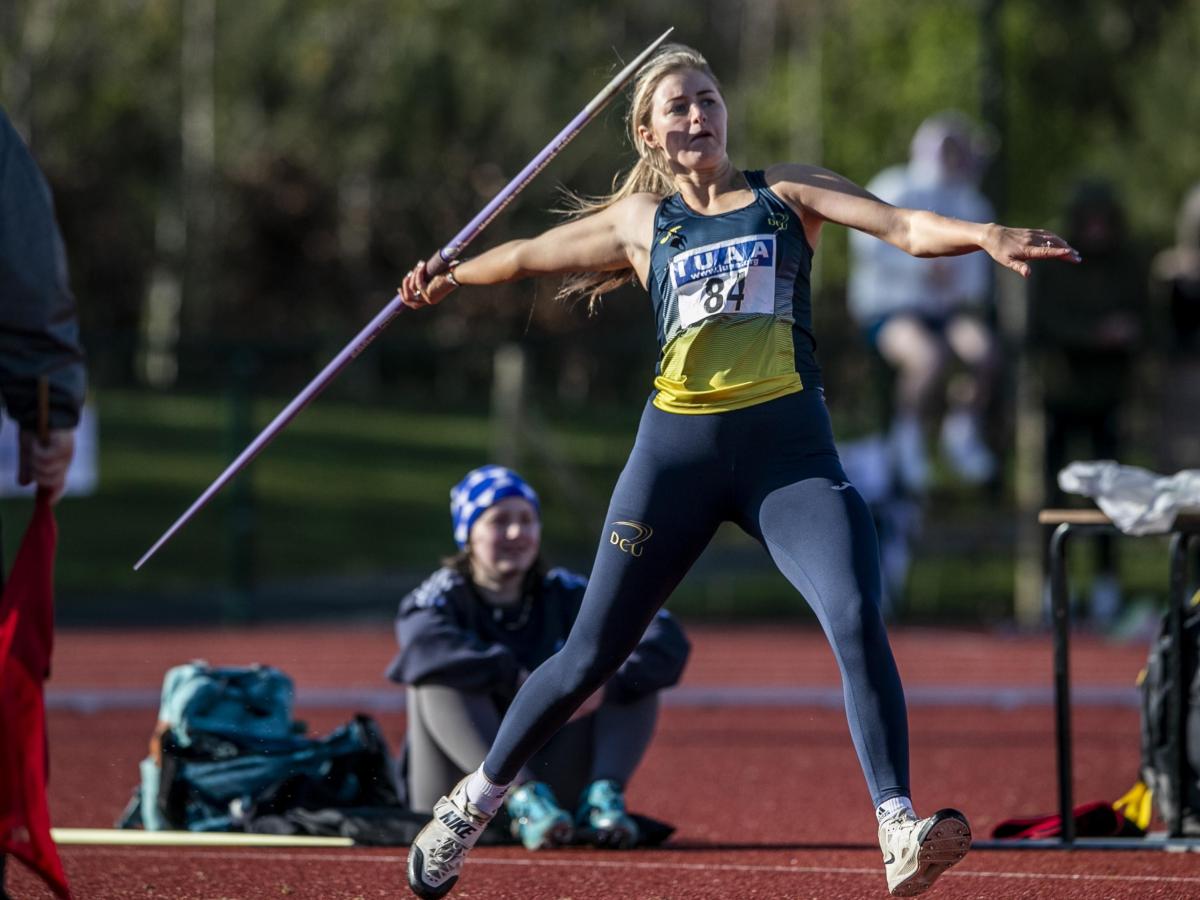 DCU athletes race to a national double
DCU maintained its longstanding grip on the national titles when retaining the men's and women's team titles at the 2022 Irish Universities Athletics Association finals in Carlow IT.
The DCU Men's Team claimed the O'Sullivan Cup for the 14th consecutive year, beating University of Limerick by a single point in a dramatic conclusion to the day.
The DCU Women's Team also claimed the top honours when retaining the B.R. Martin Trophy for the 15th consecutive year, finishing 98 points of the next closest team.
DCU also claimed the Overall Team Competition Title (Michael Hillary Cup) for the 14th consecutive year as well as the Combined Events Team Titles (The Millennium Cup), Sprints Trophy, Middle Distance Trophy (The Noel Carroll Cup), Jumps Trophy and Throws Trophy.
The standout performances from DCU athletes included the Men's 4x100m Relay team (Michael Farrelly, Mark Smyth, Charles Okafor and Paul McDermott) smashing the Irish Universities Record by 0.36 of a second to claim gold when clocking 41.23.
There were three further DCU records:
- Matthew Callinan-Keenan broke the DCU record in the Men's Pole Vault jumping 4.40m to claim the title
- Michaela Walsh threw two DCU records in the Women's Shot Put (14.39m) and Hammer (59.90m) to retain both titles
- Zoe Mohan threw 8.26m to claim gold and set a new DCU best for the Women's Weight for Distance.
Wexford athlete Jack Forde competed in no less than 9 events (110mH, Shot Put, High Jump, Long Jump, Triple Jump, 1500m, Pole Vault, Discus and Weight for Distance) amassing 19 valuable points for the men.
First year PE Student, Jennifer Hanrahan, was the busiest of the women's team scoring valuable points in the 100m, 200m, 4x100m and Long Jump for the Women's Team.
Overall, DCU Athletics claimed three of the four relay gold medals on offer while DCU athletes claimed an impressive 41 medals from the championships.
Head of DCU Athletics Paul Byrne said: "It was an incredible two days of action in IT Carlow. It was a pleasure to lead the team to the first Outdoor Track and Field Championship held since the pandemic.
 "The camaraderie, team effort and support made it another amazing championship for DCU with a clean sweep of the team trophies and a huge number of medals, personal bests and season's bests to kickstart the outdoor season."
Indoors track & field 2022 IUAA Indoor Championships, TUS Arena Athlone
- Women's team 1 (for a 14th consecutive year)
- Men's team: 2nd
- Retained Overall Best University title.
- 26 individual medallists