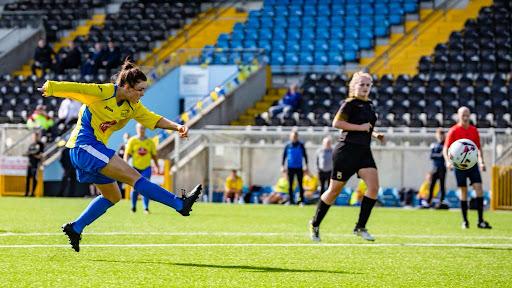 DCU Sport
From international women's soccer and rugby to elite boxing, cricket and GAA, current DCU students and alumni enjoyed some memorable successes during 2022
Athletics
2021-22 was another successful year for DCU Athletics Club which won 11 of the 16 available team trophies across the season and amassed 80 Irish Universities Athletics Association (IUAA) Championship medals across Road Relays, Indoors Track & Field, Cross Country, and Outdoor Track & Field.
IUAA Cross Country (2021)
DCU Athletics hosted one of the first Intervarsity competitions on the return to competition post Covid in the DCU Sports Grounds in September 2021.
This was when numbers were restricted to just 200 at outdoor competitions. The DCU Men's A and B teams finished second and third respectively in their events and the Women's A team finished second.
 
2021 European Cross Country
The 2021 European Cross Country finals were held on our doorstep at the Sport Ireland Campus and there was considerable success for Team Ireland, including current DCU athletes and DCU Alumni. Six current students (Keelan Kilrehill, Jodie McCann, Aoife O'Cuill, Cathal O'Reilly, Jamie Battle, Andrew Corscoran) ran for Ireland, while alumni competing in the Championships included Emmett Jennings (Senior Men), Lauren Tinkler (U23 Women), Brian Fay (Senior Men), Cormac Dalton (Senior Men), and double individual European XC Gold medallist Fionnuala McCormack (Senior Women). This event was a 17th appearance at the European Cross Country Championships for McCormack (a Sport Science and Health graduate) who is also a four- time Olympian. Jamie Battle and Keelan Kilrehill were members of the gold medal winning U23 Men's team, and Cathal O'Reilly was part of the U20 Men's team which won silver.
IUAA Cross Country (2022)
There was a quick turnaround to the 2022 IUAA Cross- Country Championships, hosted by Trinity College in Santry. Aoife O'Cuill took the Women's race and led the DCU team to second overall. The Men's team finished second and Keelan Kilrehill won the Men's 8km race. The DCU team of Nadia Power, Colin Smith, Ellis Conway, Jamie Battle won the Mixed Relay event on a day when DCU took the Best Overall University title.
 
INDOORS TRACK & FIELD
2022 IUAA Indoor Championships, TUS Arena Athlone
− Women's team 1 (for a 14th consecutive year)
− Men's team: 2nd
− Retained Overall Best University title
− 26 individual medallists
OUTDOORS
2022 IUAA Outdoor Track and Field Championships,
IT Carlow
− Women's team: 1st
− Men's team: 2nd
− Overall Best University (combined
Men's and Women's team score)
− Retained Middle Distance trophy
− Retained Sprints trophy
− Retained Throws trophy
− Retained Jumps trophy
− 43 individual medallists
− Combined Events Team Competition: 1st
Ladies Basketball
The Ladies Basketball Club has enjoyed a winning start to the 2022/23 season after winning their three matches in semester one. They beat UUJ (79-46), Trinity (67-59) and UCD (65-39) and are currently top of the Women's Division 1 North Conference. The team is looking forward to the rest of the regular season matches, the top 4 playoffs in March, and the Intervarsity Cup competition in April. They are hoping to emulate last year's team by winning the double again.
 
Boxing
DCU Boxing Club finished last season on a high with our alumni Faolan Rahill (86kg), Terry McEntee (71kg) and Jenny Lehane (54kg) winning medals at the Haringey Box Cup international event in London. Lehane, who has spent the last year as part of the National High Performance squad, has taken a career break from teaching as she strives to qualify for the 2024 Olympic Games. Last October we began the new season with a gold medal for Tiernan Holland in the Dublin Novices, and a gold medal at the Celtic Box Cup in Dungarvan, while four of our women fighters claimed titles at the Esker Box Cup. In November, Nicole Buckley won gold and Scott Hanway silver at the National Seniors. In December, our elite women boxers travelled to Manchester for the England Box Cup. Nicole Buckley, Jenny Lehane and Eve Woods won golds and Renee Roache won silver in an outstanding tournament for the team. 
The training camp for our elite fighters ahead of the National Championships continued over Christmas. Five DCU students/ boxers trained with the club for the Nationals. Jake McMahon, Eve woods and Renee Roache were all unlucky to exit at the semi-final stage. Jenny Lehane and Nicole Buckley, both reigning champions, got to their finals with clinical performances. Nicole retained her 48kg title while Jenny lost out in the 54kg final on a close decision. We are now preparing our novice student boxers for the Colleges Championships in March. Under the guidance of coach Terry McEntee, the club's long-term aim is to be the most successful college-based boxing club in the country.
 
Gaelic Games
It was a busy year for DCU alumni in Gaelic games inter-county men's and women's. Dublin's Ciaran Kilkenny landed a sixth All Star, while his team-mate Lee Gannon was pipped for Young Footballer of the Year. In hurling, Kilkenny's Adrian Mullen landed his first All Star award. On the Ladies Football front, current students and alumni Aoibhin Cleary, Vikki Wall, Emma Duggan and Emma Troy won back-to-back All Ireland medals with Meath and also won All Stars, as did DCU alumna Kayleigh Cronin (Kerry).
In Camogie, DCU alumni Michelle Teehan, Mary O'Connell, Aoife Norris and Claire Phelan won senior All-Ireland medals for Kilkenny, with Norris and Phelan also named All Stars.
Meanwhile, DCU alumni Jonny Cooper, Ross Munnelly and Michael Murphy all announced their inter-county retirements after their lengthy and very successful careers with Dublin, Laois and Donegal respectively.
Rugby
2022 was an historic year for DCU Rugby with the men's and women's team securing a first ever national cup double for the club. The men's team won the SSI Division 1 All-Ireland (Brendan Johnston) Cup after beating SETU Carlow 18-15 in the final. DCU Women won the Division 1 All- Ireland Cup for the third time after defeating UCD 16-15 in the final.
Soccer
Our Women's team enjoyed success in the 2022 Women's Soccer Colleges Association of Ireland Intervarsity Championships, winning the O'Regan Cup at the Athlone Town Stadium. They overcame TUS Midwest 5-0, with goals coming from Women's National League players Oleta Griffin, Kira Bates Crosbie and Kate O'Dowd. Mayo inter-county GAA star Maria Reilly wrapped up the scoring. DCU Storm, our powerchair soccer team, won the Association of Irish Powerchair Football 20021/22 League title and achieved this by only dropping two points all season. 
DCU Storm players and current internationals, Emer O'Sullivan and Dr Aoife McNicholl, will play in the 2023 FIPFA Powerchair Football World Cup in Australia later this year.
Individual Sporting Achievements
CURRENT STUDENTS
− Jack Raftery (Engineering) ran for Ireland
in the World Athletics Championship
Mixed 4 x 400m Relay final
GRADUATES
− Brian Fay broke the Irish 5000m
Indoor record, running 13:16.77
− Keelan Kilrehill and Jamie Battle won
bronze medals with Ireland in the European
U23 Cross Country team event
Mary Mullhare won bronze for Ireland in the European Cross Country Senior Women Team event
Coaches
Any Wood (DCU Rugby Development officer) was named AIL Men's Coach of the Year 2022.
Paul Byrne (Head of Athletics) was team coach at the European Youth Olympic festival.
Daniel Kilgallon (DCU Sprints Coach) was appointed Irish Team 4 x 100m relay coach.
Joe Ryan (DCU Distance coach) was Irish U20 team coach at European Cross Country 2021.
Alumni
George Dockrell (Cricket)
- George accumulated 399 runs and took four catches as Ireland reached the World Cup semi-finals following a campaign that included victory over England in the Super 12 stage.
− Niamh Farrelly & Amber Barrett (Soccer) 
Former DCU Soccer Scholarship players, Amber Barrett (Professional Master of Education) and Niamh Farrelly (Sports Science and Health) are members of the Irish squad that booked their place in the 2023 FIFA Women's World Cup finals. Barrett scored the goal in the 1-0 qualifying play-off victory over Scotland that secured Ireland's place in the finals for the first time.
− Maeve Óg O'Leary (Women's Rugby)
Maeve Óg O'Leary received her first Irish cap when she made her debut against USA in Donnybrook Stadium on November 12, 2021. She went on to win two further caps in the Women's Six Nations against England and Scotland. Her first jersey was presented