DCU Staff Book Club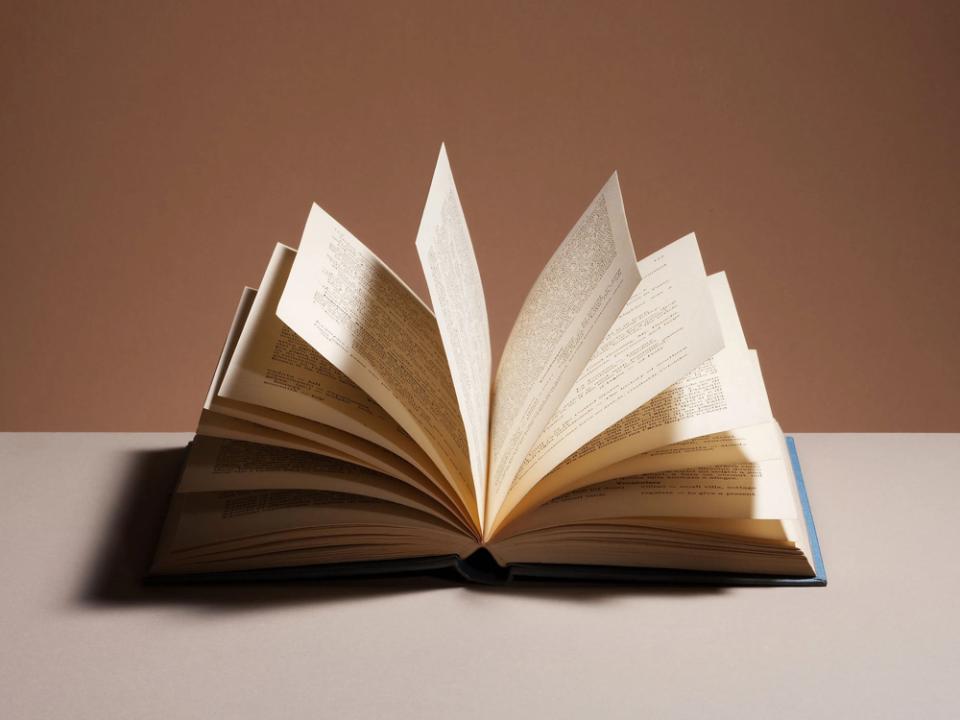 DCU Library is delighted to support this fantastic initiative developed by the DCU Cultural Arts Office.
Each month, DCU hosts a virtual monthly book club for our staff community. Below is information on the books, events and competitions.
Enjoy!
Connect with the DCU community through the love of reading!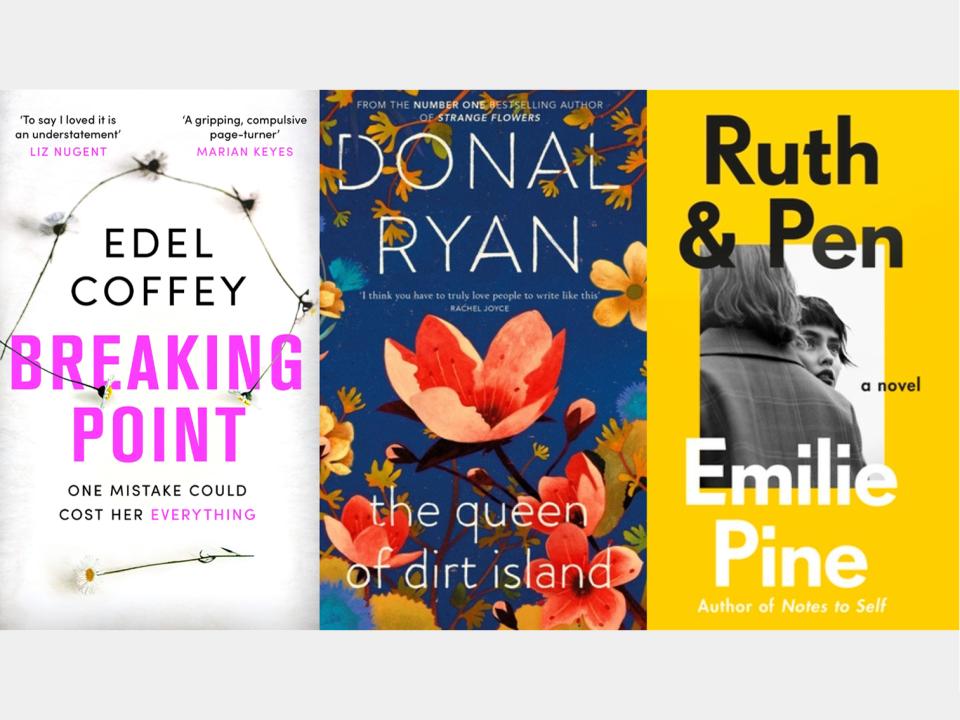 This is our fourth book club season and what a fantastic programme we have in store. The format will transition from virtual to in-person. This is a big change from the comfort of your own home, but think about the buzz of a live audience, a wine reception and the chitter-chatter in a book signing queue. For those of you who cannot attend live, we haven't forgotten about you! We are exploring recording options. Due to limited capacity, booking in advance will be required. 
September: Breaking Point by Edel Coffey
Book Club Event with Edel Coffey, moderated by Kevin Rafter, Chairperson of the Arts Council
When: Thursday, September 29th, 18:30
Venue: O'Reilly Library, Glasnevin campus
To book: https://bit.ly/3CffQRf
October: The Queen of Dirt Island by Donal Ryan
Book Club Event with Donal Ryan, moderated by Keith O'Sullivan, Head of the School of English
When:    Thursday,  October 27th, 18:30
Venue: Woodlock Hall Library, All Hallows campus
To book: https://bit.ly/3QSMn3B
December: Ruth and Pen by Emilie Pine
Book Club Event with Emilie Pine, moderated by  Ruth McManus, Associate Professor in Geography and Associate Dean for Teaching & Learning in the Faculty of Humanities and Social Sciences     
When: Thursday, December 01st, 18:30
Venue: Cregan Library, St. Patrick's campus
To book: https://bit.ly/3K4VYlD
Here is some information on the books featured in this series:  
Breaking Point by Edel Coffey
This is a gripping and emotional story of a woman pushed to breaking point from an exciting new voice in fiction, Edel Coffey. Susannah has two beautiful daughters, a high-flying medical career, a successful husband, and an enviable life. Her hair is glossy, her clothes are expensive; she truly has it all. But when - on the hottest day of the year - her strict morning routine is disrupted, Susannah finds herself running on autopilot. It is hours before she realizes she has made a devastating mistake. Her baby, Louise, is still in the backseat of the car and it is too late to save her. As the press closes in around her, Susannah is put on trial for negligence. It is plain to see that this is not a trial, it's a witch hunt. But what will the court say?
'A gripping, compulsive pageturner about what we expect from women, especially mothers. It's going to be a massive hit.' - Marian Keyes
The Queen of Dirt Island by Donal Ryan
The Aylward women of Nenagh, Tipperary, are mad about each other, but you wouldn't always think it. You'd have to know them to know - in spite of what the neighbours might say about raised voices and dramatic scenes - that their house is a place of peace, filled with love, a refuge from the sadness and cruelty of the world.Their story begins at an end and ends at a beginning. It involves wives and widows, gunrunners and gougers, sinners and saints. It's a story of terrible betrayals and fierce loyalties, of isolation and togetherness, of transgression, forgiveness, desire, and love. About all the things family can be and all the things it sometimes isn't. From the prize-winning author of Strange Flowers and The Spinning Heart, The Queen of Dirt Island is an uplifting celebration of fierce, loyal love and the powerful stories that bind generations together.
 'A generous mosaic of a novel about the staying power of love and pride and history and family.' - Colum McCann
Ruth ad Pen by Emilie Pine
This is a brilliant debut novel from Emilie Pine, author of the international bestseller Notes To Self. One day, one city, two women: Ruth and Pen. Neither knows the other, but both are asking the same questions: how to be with others and how, when the world won't make space for you, to be with yourself? Ruth's marriage to Aidan is in crisis. Today she needs to make a choice - to stay or not to stay, to take the risk of reaching out, or to pull up the drawbridge. For teenage Pen, today is the day the words will flow, and she will speak her truth to Alice, to ask for what she so desperately wants. 
'[Ruth & Pen] finds heartbreaking beauty in our everyday lives . . . There is a real tenderness in the way in which Pine writes about the teenage girls in the novel.' - The Irish Times
This initiative is developed by DCU Cultural Arts Office in partnership with DCU Library.
New Season: September - December Book Club 
We have 4 signed copies of each book, plus a library tote bag and DCU merch to giveaway in our fantastic competition!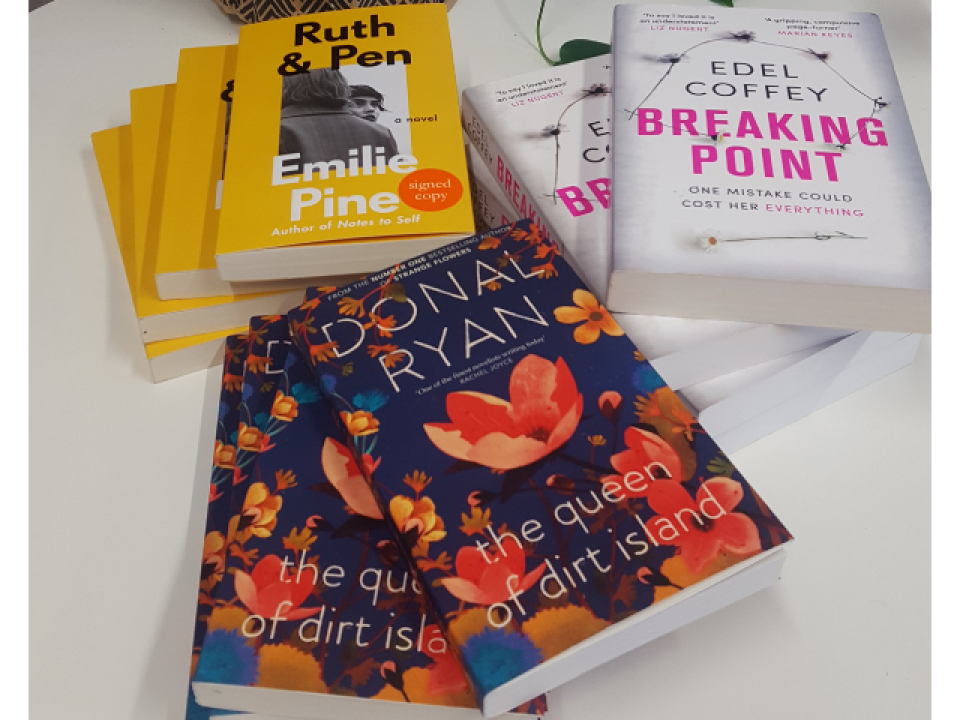 Our Competition is now closed
Our Subject Librarians have compiled a list of interesting articles that explore the diverse benefits of reading.
Some of these links might require logging in with a DCU username and password.
2021 - 2022
15th March at 7:30pm
Online interview with author Séamas O'Reilly
Moderated by

Marcella Bannon, Cultural Arts Officer, DCU.
24th February at 7:30pm
Online interview with author Claire Keegan
Moderated by John McDonough, University Librarian, DCU.
31st March at 7:30pm
Online interview with author Cauvery Madhavan
Moderated by Dr Tapasya Narang, School of English, DCU.
28th April at 7:30pm
Online interview with author Wendy Erskine
Moderated by Prof. Eugene McNulty, School of English, DCU.
26th May at 7:30pm
Online interview with author Pat McCabe
Moderated by Dr Michael Hinds, School of English, DCU.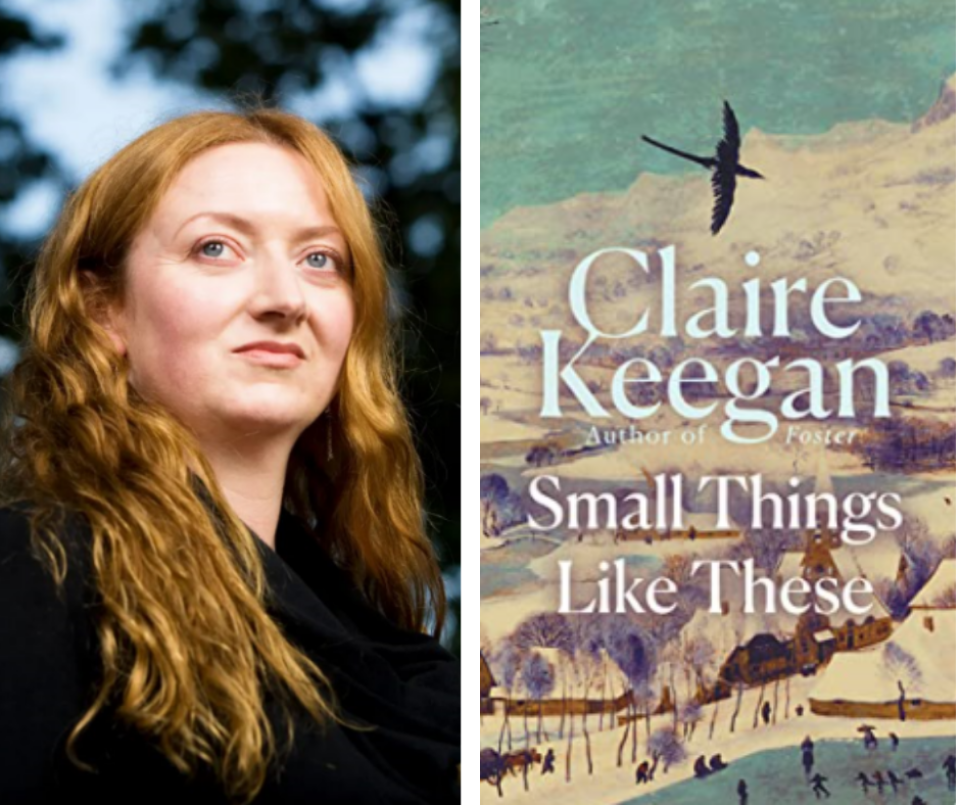 FEBRUARY
Small Things Like These by Claire Keegan
Available to borrow via the library catalogue here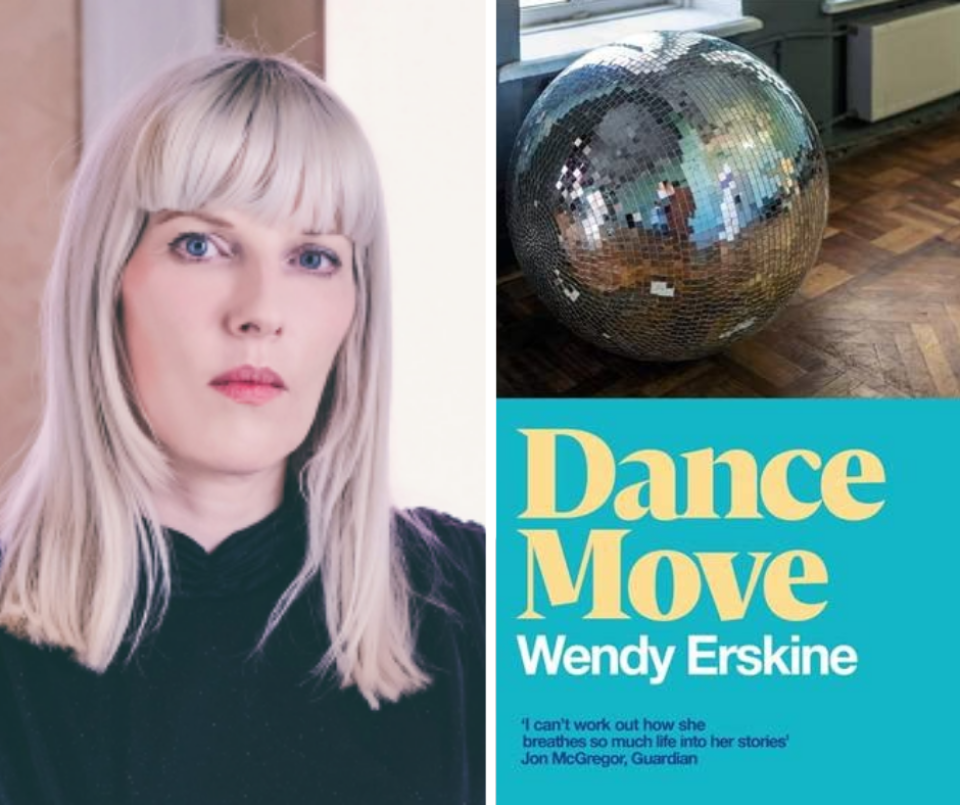 APRIL
Dance Move by Wendy Erskine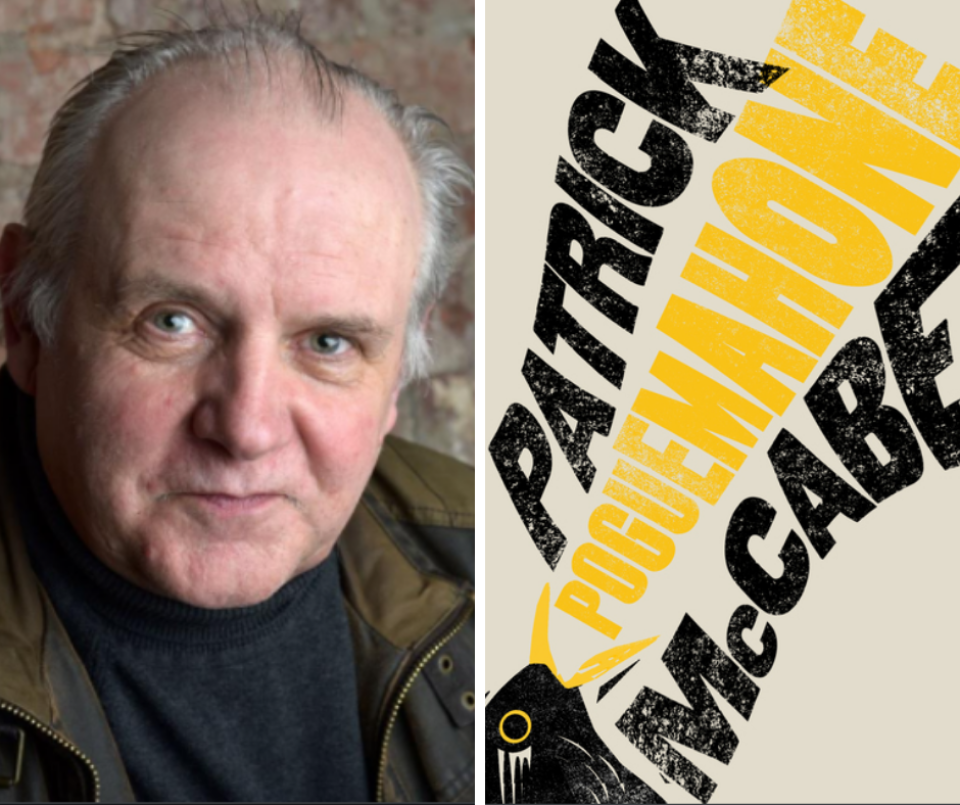 MAY
Poguemahone by Pat McCabe