The Jesuit Library at DCU
In 2019, DCU and the Irish Jesuits signed an agreement to transfer the library collection from Milltown Park into the care of DCU Library thus ensuring its preservation and accessibility..
DCU Library has taken a number of decisions to ensure this vast corpus is managed appropriately and is available for students and researchers. Given the broad range and age of materials it is being cared for as two distinct but related collections.
The Woodlock Hall collection
Elements of the collection will form the foundation for the new Woodlock Hall library on the All Hallows Campus. These titles will be aligned to contemporary humanities, theology and the social sciences subject areas.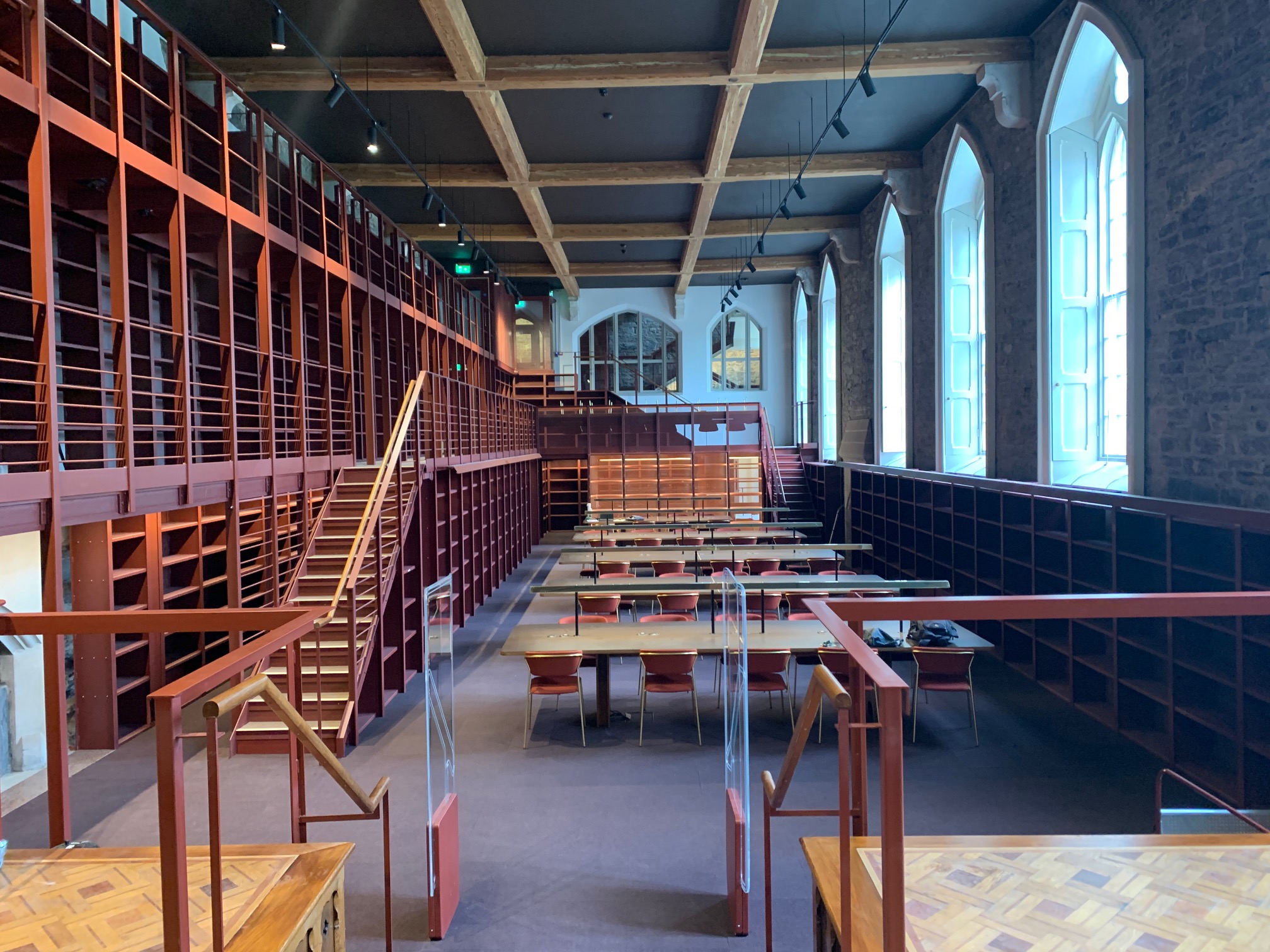 The Milltown Research Collection
Older and more rare titles will be processed and located in dedicated storage and managed by the Special Collections & Archives directorate in the O'Reilly Library, Glasnevin. More details about these will be made available in due course as they are catalogued.
Access to the Collections
In the meantime, due to COVID restrictions, there is currently no access to either collection. We will update this information in line with public health and DCU guidelines.