Seán Lester Collection Published On DRI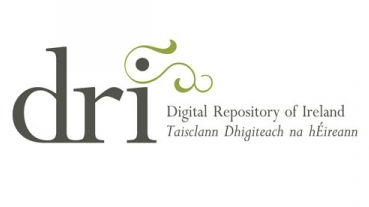 DCU Library has published its first collection - the Seán Lester Collection - on Digital Repository of Ireland (DRI).
The Library joined DRI in late 2020 and is delighted to continue this partnership and begin to make content available on the platform. 
We would like to express our gratitude to the staff of DRI for their support and assistance in this project.
Digital Repository of Ireland is a national Trustworthy Digital Repository (TDR) for Ireland's humanities, social sciences, and cultural heritage data. Making our digital collections available on the platform supports their long term preservation and DRI is a key partner for the Library in this area of digital stewardship. It is fitting that we launch this collection on World Digital Preservation Day (November 4th, 2021).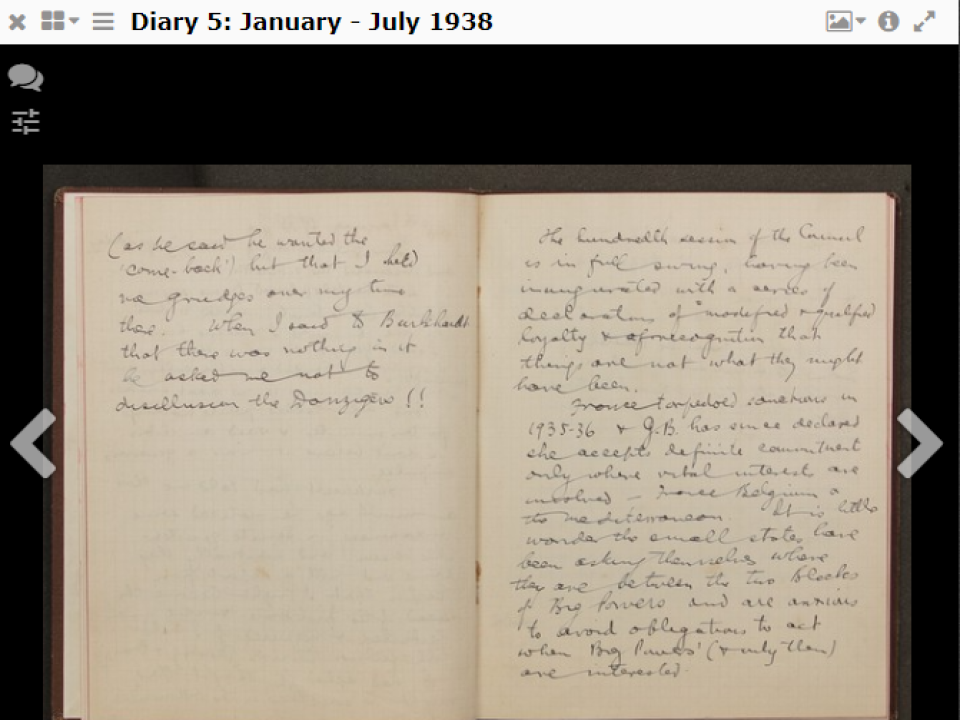 The platform also enhances discoverability of our digital collections and makes them accessible and usable in new ways, primarily through DRI's implementation of IIIF (International Image Interoperability Framework).
End users can now access the high resolution versions of the digital objects and easily navigate, view, compare and manipulate multiple objects at once. We hope this will facilitate and encourage new modes of engagement with our collections for research and education.
Our Seán Lester Collection comprises diaries and personal papers from Lester's years as High Commissioner of the League of Nations in the Free City of Danzig (now Gdańsk) in the mid-1930s, and subsequently his time in Geneva during the League's remaining years.
Lester, one of Ireland's foremost diplomats, became High Commissioner in Danzig in 1934, during a period of increasing Nazi control of the city. He returned to Geneva in 1937, and was appointed Deputy Secretary General of the League of Nations in 1940, remaining there until the functions of the League were replaced by the United Nations in 1946. 
The collection contains diaries kept by Lester from 1935 to 1942. During World War 2 he buried the diaries in a metal case near the League of Nations headquarters in Geneva. After the war ended, Lester retrieved the case and returned with the diaries to Ireland where this collection was subsequently donated to DCU Library by Patricia Kilroy and Ann Gorski, daughters of Seán Lester.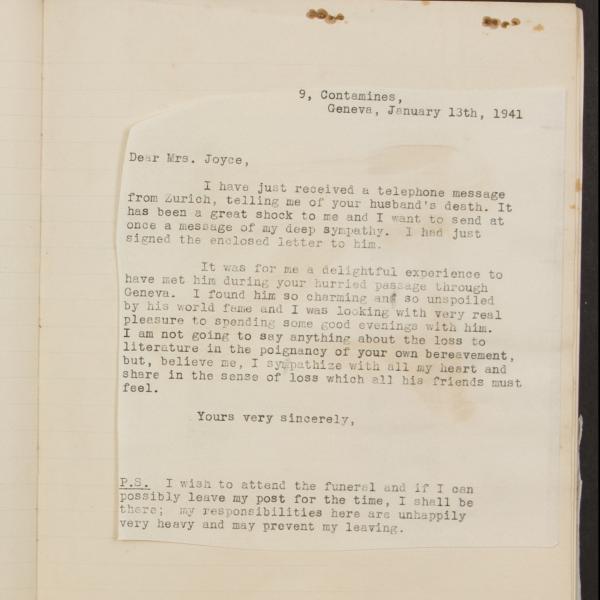 While in Geneva, Lester was in contact with James Joyce and his family, assisting in obtaining a visa for their daughter Lucia. The diaries include a letter from Joyce prior to the meeting, Lester's account of their meeting less than a year before Joyce's death.
A particularly poignant letter stands out written by Lester to Nora Barnacle, Joyce's wife, lamenting the passing of Joyce and his literary legacy to the world.
Lester remarks "I found him so charming and so unspoiled by his world fame and I was looking with very real pleasure to spending some good evenings with him"
DCU Library is delighted to make this collection available on the DRI and looks forward to developing this partnership further over the coming months and years.
[Date: November 4, 2021]