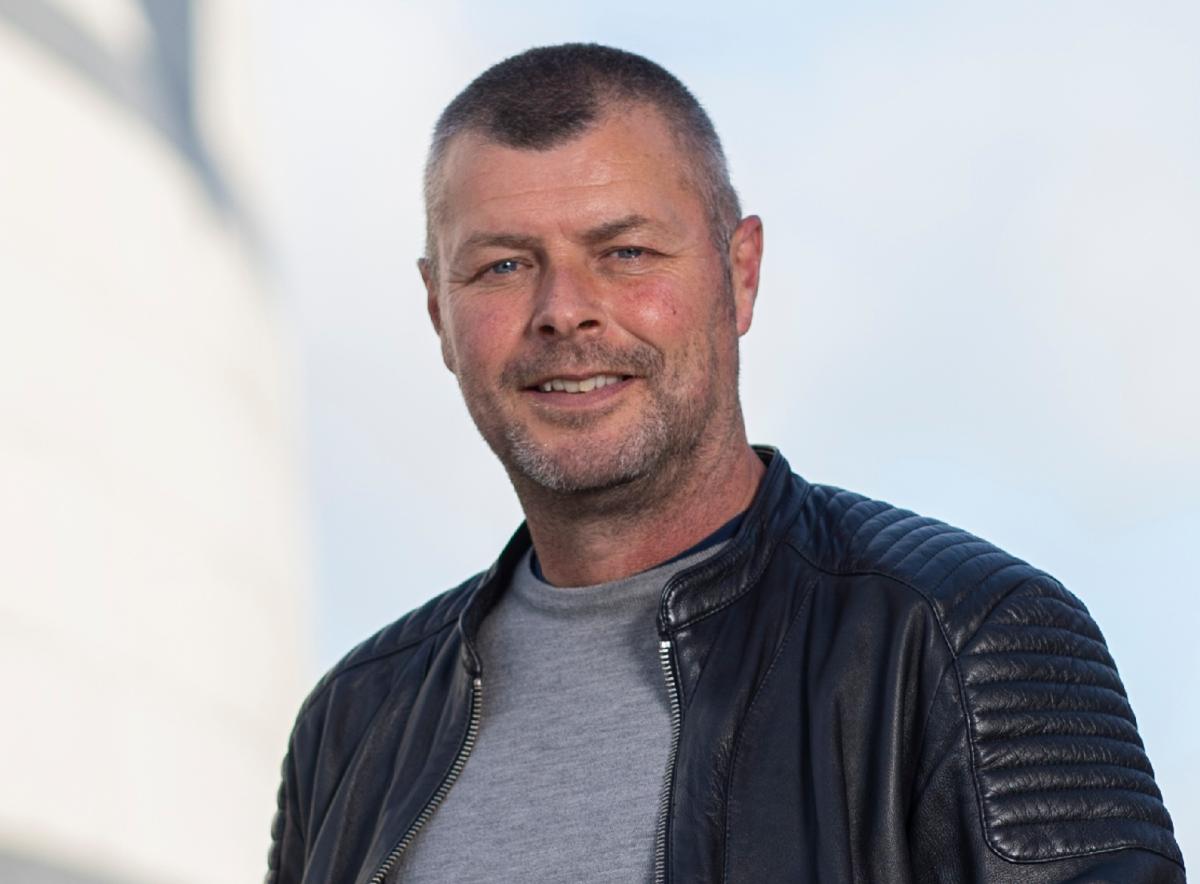 From construction to cognitive research
Alumni Profile – Cathal Blake
BSc Psychology 2019, and current PhD student
Background
I worked in construction for 26 years before deciding to pursue an academic career. As a mature student, aged 42, I started my psychology degree in 2015 in Dublin City University, graduating with first-class honours in 2019. I am currently in the final year of a PhD focusing on the psychosocial impact of young onset dementia, in particular the impact on children living with (or who have lived with) a parent with the condition. 
As part of the PhD, I'm a tutor/demonstrator on modules including Cognitive Psychology; Cognition Across the Lifespan; Psychological Research Skills and Psychology of Self Control. Throughout my undergraduate degree, I was involved in research projects such as, The Home Run Bus project; The Actifcare project, and research in collaboration with the Alzheimer Society of Ireland (ASI) and the Irish Dementia Working Group (IDWG) that examined the experiences of people with dementia have when using public transport.
Research
While dementia is typically associated with older age, i.e., people over 65 years of age, some people develop the condition before 65, or considerably younger in many cases. This form of dementia called early onset dementia or young onset dementia. It was during my INTRA placement in the Holly Day Clinic in James Connolly Memorial Hospital, Blanchardstown, that I first encountered people, and their families, living with young onset dementia. This led to the research topic for my final year thesis, published in 2021. This investigated the experiences of caregivers, typically a spouse or partner, to people with young onset dementia. I then expanded this research as part of my PhD.
My first piece of research for my PhD included focus group interviews with people living with young onset dementia and their family members. During the interview process, I had the opportunity to speak with younger children (under 18 years of age) living with a parent with the condition. The children spoke openly about their experiences and how their lives were affected, and they stated that they had never been asked their opinion before. 
Subsequently, I conducted further research solely focusing on children's experiences of parental young onset dementia, as there appears to be a significant gap in the literature. Firstly, I analysed the current data to synthesise the literature in relation to children's experiences, and I was delighted that this piece of research was published in early 2022.
My research uses the qualitative methodology. This type of research method allows the researcher to explore and provide deeper insights into real-world problems. Unlike quantitative research that collects numerical data, qualitative research gathers information based on experiences, perceptions, opinions and beliefs. In other words, qualitative research helps researchers to answer the "hows" and "whys" instead of the "how many" or "how much". 
This methodology allows me to ask open-ended questions and examine certain experiences, feelings, attitudes and beliefs that may be particularly difficult to quantify. Typically, after an interview I will examine the participant narratives for any themes or patterns (thematic analysis) emerging from the data and group these themes together.
Currently, I am conducting research with children and young adults who are living with a parent with young onset dementia to better understand how their lives are affected. I hope that the findings will help, in some small way, with dementia policy and practice in Ireland
DCU memories
I have thoroughly enjoyed my time in DCU. Right from the start of my degree, I got involved with the Mature Student Society. In second year, I became a student ambassador, a role I still maintain today. I was lucky enough to be involved in the TV documentary My Uni Life in 2019/2020, and I've also spoken about my experiences on the Ray Darcy Show on RTE radio. As well as academic publications, I've also had an opinion piece published in RTE Brainstorm and I've presented my research at both national and international conferences on dementia.