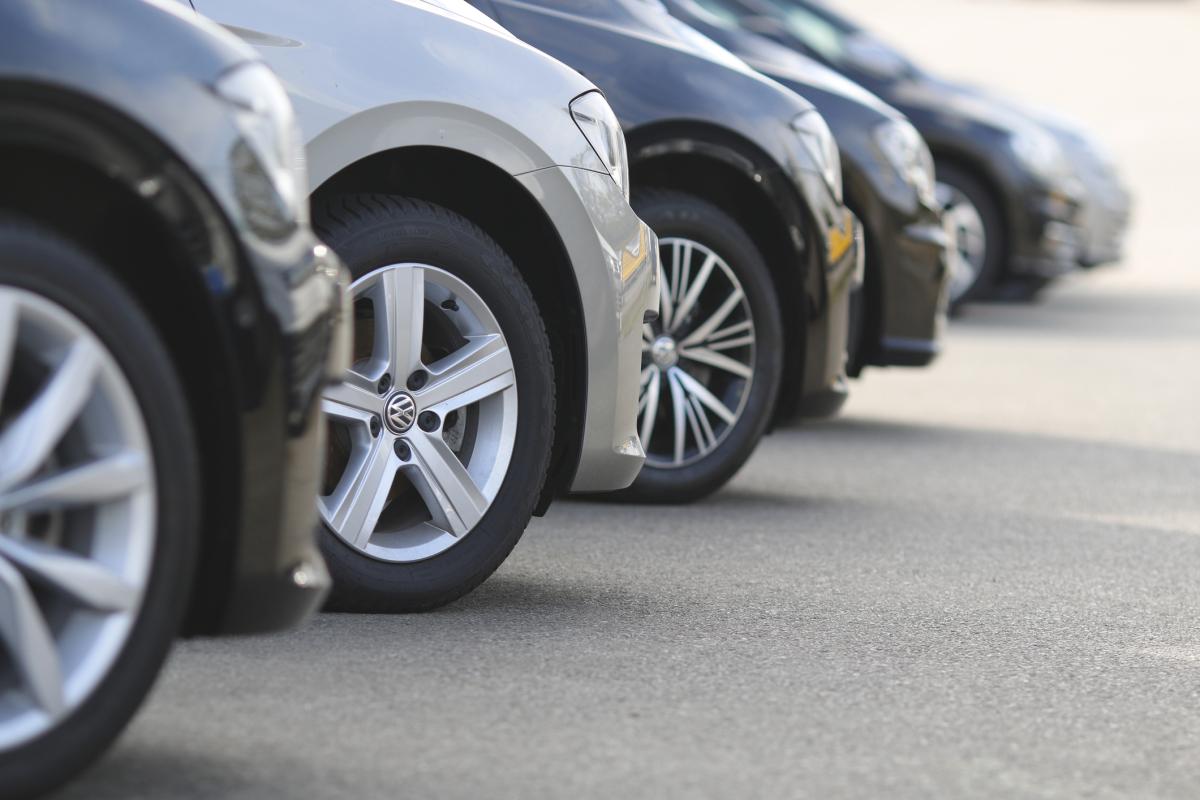 'Embrace every opportunity that comes your way'
Liam O'Donovan Financial Controller, Skoda & Volkswagen Commercial
Vehicles brands at Volkswagen Group Ireland
Business Studies, 2010; PDA, 2011.
Campus life
Knowing someone on every corner despite the size of the campus is my main recollection. Perhaps it was because the class was so big, but once we got to know each other it felt like you were always going to bump into someone you knew. That led to building great friendships and spending a lot of time together whether that be in class together, back in college park, in the library or out of hours socialising.
Favourite memories
Being heavily involved in sport in DCU, my favourite memory has to be the journey to winning the Sigerson and O'Byrne Cups in 2010. Playing, training, socialising and learning from some of the top sports people of their time was brilliant and to top it off with winning the competition was amazing. Another top memory is graduating on the same day as my Mam who was completing a research master's at the same time as I completed my undergrad.
Current role and career highlight
I look after the finances of both the Skoda and Volkswagen Commercial Vehicles brands within Volkswagen Group Ireland. It's a commercially focussed role where I work with the management teams to ensure we deliver sustainable profitability and market share growth for the group. We do this by working together to optimise sales channels, streamlining our product portfolio offering and managing our outgoing spending.
Since graduating, I qualified as a Chartered Accountant (ACA), having completed my training across the Asset Management & Tax departments of PWC. From there I moved to industry with a tech group called Typetec where I held two roles over a six-year period – firstly as Financial Controller and then as Operations and Finance manager of the education strand of the group with a focus on introducing and integrating technology to classrooms around Ireland. I moved to Volkswagen in March 2020, and also currently lecture part-time in DCU Business School. The biggest career highlight has to be passing the FAE Chartered Accounting exams at the first attempt. I will never forget the sense of both achievement and relief when the results came through the door. Outside of that, the biggest career achievement would have to be the successful start-up of a new entity within the Typetec group which continues to grow to this day.
Skills from DCU
The key skills I learned at DCU were the soft skills you pick up in the environment created there. I learned that not everyone thinks alike, and you need to be conscious of other perspectives as you move forward with your career. Learning how to build relationships and friendships during my time in DCU has also been key to moving forward post-graduation.
Words of wisdom
Not everything is straightforward, and you don't win every match you play. It's important to always reflect and learn from both the successes and failures along the way and use your past experiences to make educated decisions and judgements going forward. Embrace every opportunity that comes your way. Try different things, socialise with new people and don't be afraid to make mistakes.