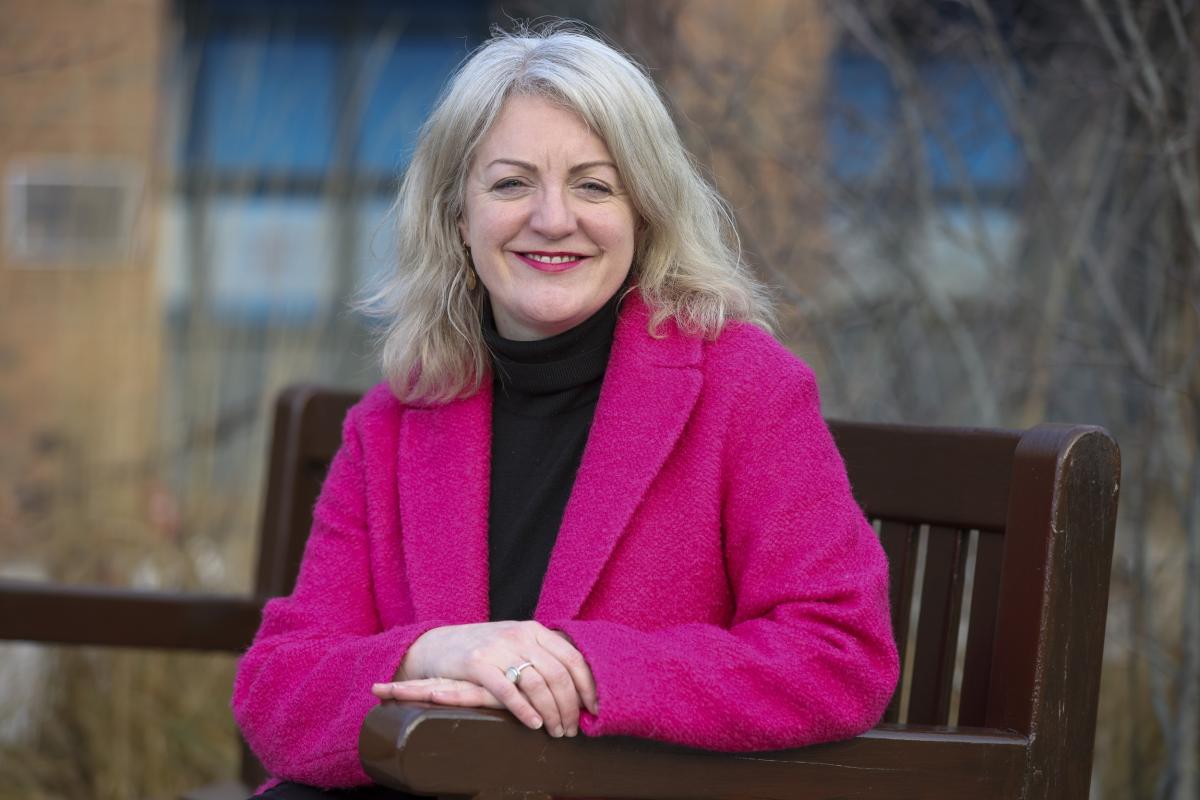 'I was hungry to learn something new'
DCU Cultural Arts Officer Marcella Bannon recalls how a part-time course at the University reignited her passion for learning.
DCU experience
My course, the MA in International Relations, was part-time on Thursday evenings and Fridays. Like all my classmates, I did it while juggling a full-time job. Much of the social aspect took place in the canteen in the Business School between classes or as we hovered around the snack machine in the Henry Grattan on late evening breaks. The lectures were fantastic and we got to develop an understanding of global issues from multiple perspectives. As a mature student it took a while to get back into the swing of research, the language of the subject and academic writing but once I did, I loved doing the essays. I was hungry to learn something new. It ignited a renewed interest in the world and confidence to have an opinion.
 
Favourite DCU memory
The camaraderie and colourful debates with my classmates. We were a small group of eight, two women and six men. From diverse career fields across health, foreign affairs, law, youth, community development and the arts, we also had contrasting outlooks on the world. They were great fun and support across the two years.
Current role
My current role seeks to nurture arts, creativity and culture across the University. My career has always been in the arts – across local authorities, venues, festivals, policy, programming and project management. Up until I graduated, I was CEO of two art centres for 13 years. Since then, I've worked with the International Literature Festival Dublin, and the Arts Council before becoming DCU's Cultural Arts Officer. I also volunteered on the board of Gaisce for five years and I've had two beautiful children. So it's been busy!
Career highlights
It's very difficult to pinpoint one highlight. All of the highlights have involved communities of interest or place and the positive impacts of arts and culture on that community. Whether it's being the driving force behind a local arts centre or programming an arts festival, bringing leadership to a youth theatre or developing important policy to support artists. One of the 'achievements' that stand out is an event I planned called I AM WALL. Mainly because I don't think I'd have the nerve to do it again! For National Heritage Day 2011, I brought over 2,000 people together to retrace the line of Drogheda's historic town wall (much of it no longer exists). The diameter was 3,545m. Participants wore bright red I AM WALL T-shirts and held hands for 10 minutes. The Irish Air Corps captured the human installation on camera. To celebrate we hosted a series of events around the occasion. It brought a huge amount of pride to the people of Drogheda and highlighted the beautiful and often neglected heritage of the town.
Key skills learned at DCU
I came away with many new skills but in terms of the key skills that have influenced my career, I would say research and analysis as well as critical thinking are the main ones. These skills help you to reason well, review the work of others and to explain your thinking methodically.
Words of wisdom
− Embrace every opportunity that comes your way. This is a special time in your life.
− Try not to let temporary challenges like part-time jobs or long commutes interfere with your end goal.
− Have an opinion and share it in a creative way.
− Turn off your phones –social media platforms can become a mind-numbing distraction.
− Find your tribe – good friends to support you through the lows and to celebrate the highs
"From diverse career fields across health, foreign affairs, law, youth, community development and the arts, we also had contrasting outlooks on the world."
Marcella Bannon graduated from DCU in 2015 with an MA in International Relations.